One great white shark photo on our website that is viewed more than almost all others is this one: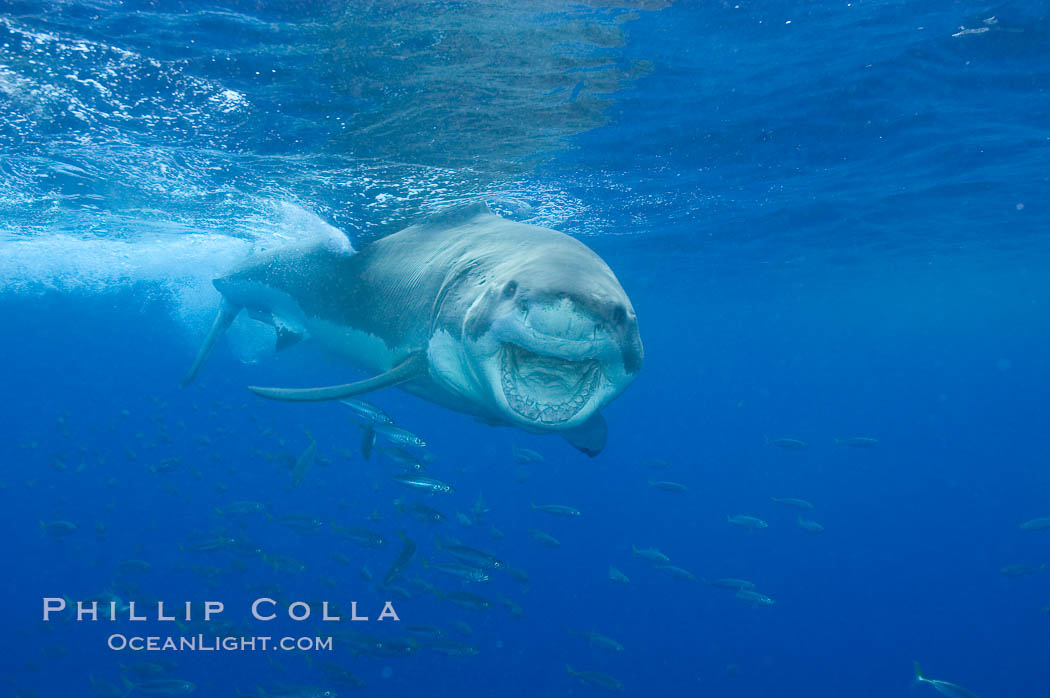 A great white shark underwater. A large great white shark cruises the clear oceanic waters of Guadalupe Island (Isla Guadalupe).
Image ID: 10119
Species: Great white shark, Carcharodon carcharias
Location: Guadalupe Island (Isla Guadalupe), Baja California, Mexico
It appears that the great white shark in this photo is smiling at the cameraman, or is perhaps preparing to chomp the guy. In fact, this great white shark had just taken a mouthful of bait and was opening and closing its mouth in order to free bits of the bait from its teeth or gill slits. The exposure was made just as the shark happened to have both an open mouth and a gaze directed at the divers in the cage. Isla Guadalupe, Mexico.
Keywords: great white shark photo, Carcharodon carcharias, Guadalupe Island.