Astrophotography and Night Photography at the Wave, North Coyote Buttes
The Wave, a fantastic area of ancient, stone-frozen sand dunes and tortured rock, is a real favorite of mine. Among photographers it is both something of a Mecca as well as a cliche. There are quite a few photographers who shun the Wave since it is so popular, while at the same time folks visit from around the world hoping to receive a permit to make the hike to this special place. I have made at least four trips there (see past blog articles about the Wave), although the last couple times it was mostly for enjoyment and few new images came out of the effort. I wanted to do something very different this time. After some brainstorming with night photography expert and road trip buddy Garry McCarthy, we came up with a rough plan, watched the weather closely and finally decided it was worth a try. The following few images came from our efforts. It really was spectacular being alone at night at the Wave, with a slight warm breeze and occasional critter noises being the only sounds other than our time exposure camera clicks. If you like these, please check out a larger selection of Landscape Astrophotography pictures on this website or on my new Landscape Astrophotography website. If you are curious how some of the lighting was done, here is a self-portrait of me lighting the Wave during a long time exposure.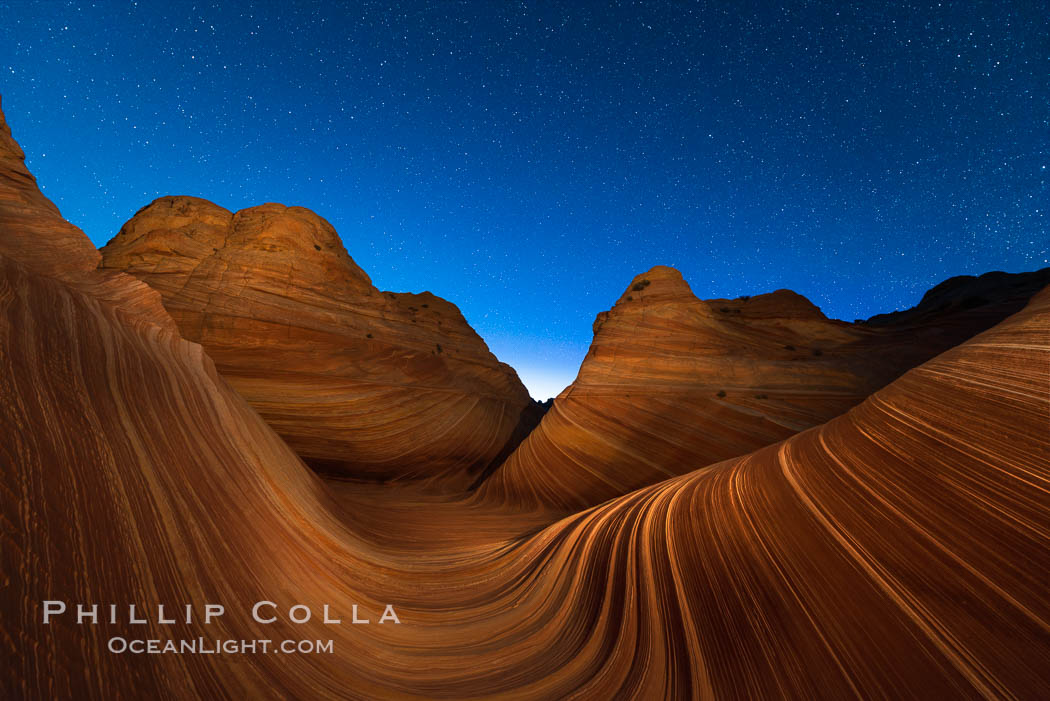 The Wave at Night, under a clear night sky full of stars. The Wave, an area of fantastic eroded sandstone featuring beautiful swirls, wild colors, countless striations, and bizarre shapes set amidst the dramatic surrounding North Coyote Buttes of Arizona and Utah. The sandstone formations of the North Coyote Buttes, including the Wave, date from the Jurassic period. Managed by the Bureau of Land Management, the Wave is located in the Paria Canyon-Vermilion Cliffs Wilderness and is accessible on foot by permit only.
Image ID: 28621
Location: North Coyote Buttes, Paria Canyon-Vermilion Cliffs Wilderness, Arizona, USA
These images were shot on today's today cameras, with top optics, and will print well up to 4'x6′. Please contact me if you are interested in canvas murals or aluminum prints for your home or office. Cheers and thanks for looking!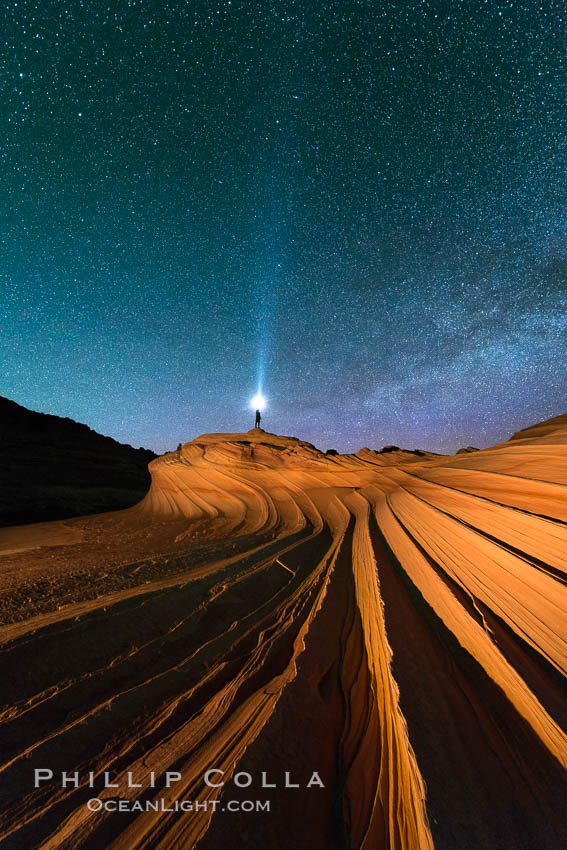 The Second Wave at Night. The Second Wave, a spectacular sandstone formation in the North Coyote Buttes, lies under a sky full of stars.
Image ID: 28627
Location: North Coyote Buttes, Paria Canyon-Vermilion Cliffs Wilderness, Arizona, USA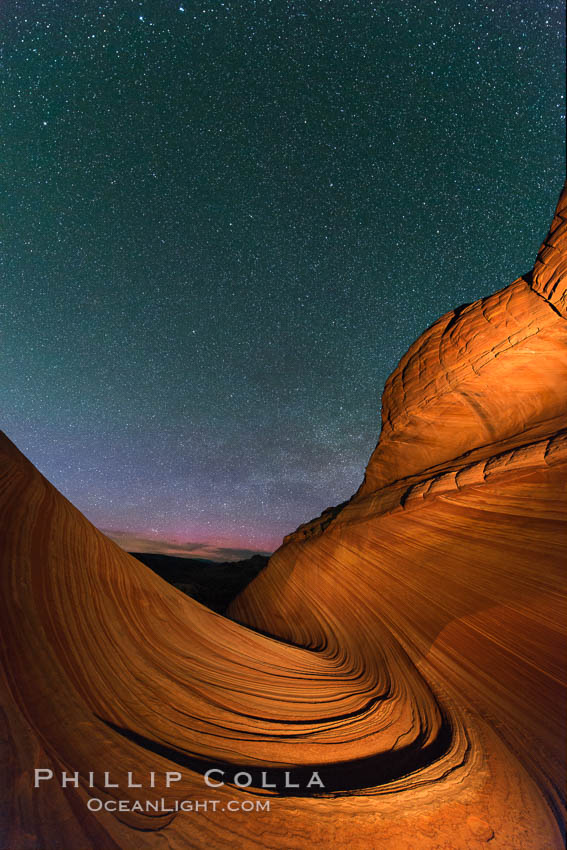 The Wave at Night, under a clear night sky full of stars. The Wave, an area of fantastic eroded sandstone featuring beautiful swirls, wild colors, countless striations, and bizarre shapes set amidst the dramatic surrounding North Coyote Buttes of Arizona and Utah. The sandstone formations of the North Coyote Buttes, including the Wave, date from the Jurassic period. Managed by the Bureau of Land Management, the Wave is located in the Paria Canyon-Vermilion Cliffs Wilderness and is accessible on foot by permit only.
Image ID: 28623
Location: North Coyote Buttes, Paria Canyon-Vermilion Cliffs Wilderness, Arizona, USA