See the new bald eagle photos.
Having over 200 bald eagles (Haliaeetus leucocephalus) nearby would seem to make it easy to gather a variety of photos. But I was tempted to shoot the same few compositions repeatedly and had to make an effort to look for different compositions and angles to ensure I did not end up with a 100 versions of the same shot when I finally got home. The sun came out two mornings and offered the opportunity of really strong, well lit flight shots. So, for a few hours on each of those mornings, I concentrated on flight shots only. It was easy to shoot single birds but shooting an appealing image with multiple eagles was considerably more difficult. This is one of the frames I was happiest with: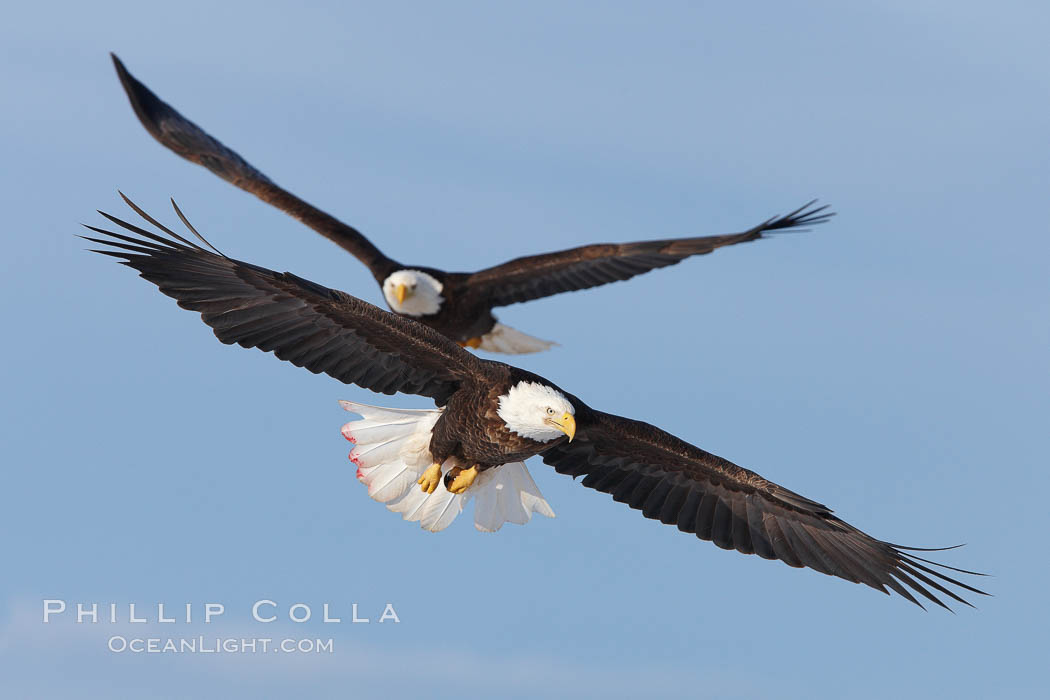 Two bald eagles in flight, wings spread, soaring, aloft.
Image ID: 22590
Species: Bald eagle, Haliaeetus leucocephalus, Haliaeetus leucocephalus washingtoniensis
Location: Kachemak Bay, Homer, Alaska, USA
More bald eagle photos from my recent trip to Homer will be posted in the coming days.