See the new bald eagle photos.
There were several perches that the bald eagles (Haliaeetus leucocephalus) would use each morning. The broad wooden perches could typically accomodate several eagles each. In this image the eagle on the left, which has been on the perch for a while, throws its head back and vocalizes at the sudden appearance of the eagle on the right which has just landed and is finding its balance with wings outstretched.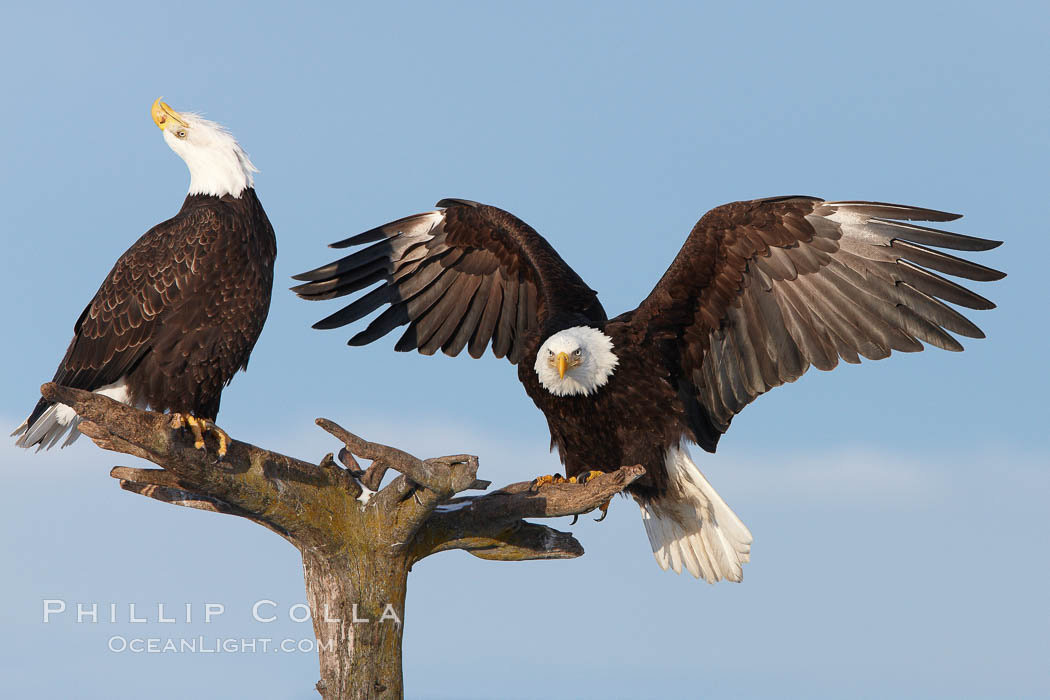 Two bald eagles on perch, one with wings spread as it has just landed and is adjusting its balance, the second with its head thrown back, calling vocalizing.
Image ID: 22583
Species: Bald eagle, Haliaeetus leucocephalus, Haliaeetus leucocephalus washingtoniensis
Location: Kachemak Bay, Homer, Alaska, USA
More bald eagle photos from my recent trip to Homer will be posted in the coming days.