This white-sided jackrabbit (Lepus callotis) showed up briefly one morning at Bill Forbes' pond. It did not approach too closely, unfortunately, and stayed in the shadows nibbling on fresh mesquite leaves, standing tall on its hind legs to grasp to lowest branches. I was amazed at how long its ears were, I'd never seen a rabbit like this before.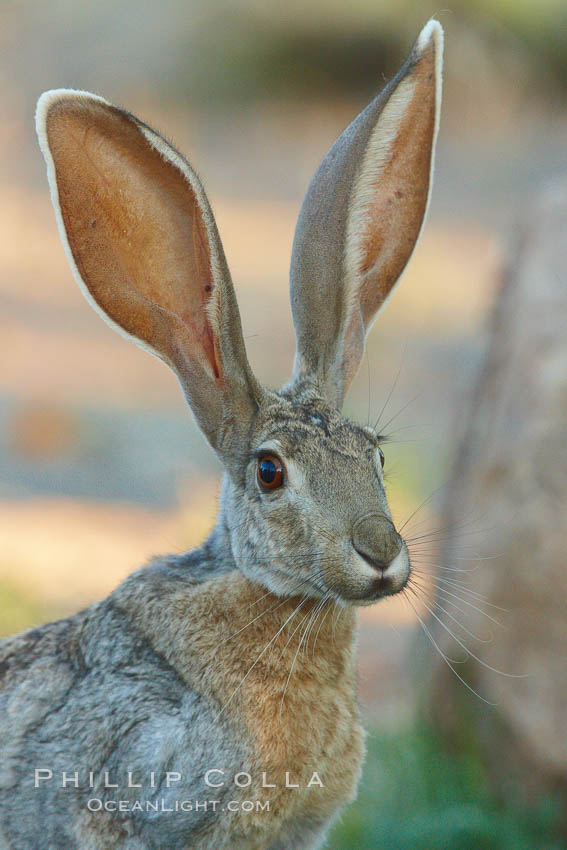 Antelope jackrabbit.
Image ID: 22910
Species: Antelope jackrabbit, Lepus alleni
Location: Amado, Arizona, USA
Shot at Bill Forbes' Pond at Elephant Head, which I visited and described recently.