Wilson Arch is a large natural sandstone arch about 25 miles south of Arches National Park in Utah. A short walk up a steep slope takes the hiker right to the base of the arch, with a fantastic view on either side of the arch.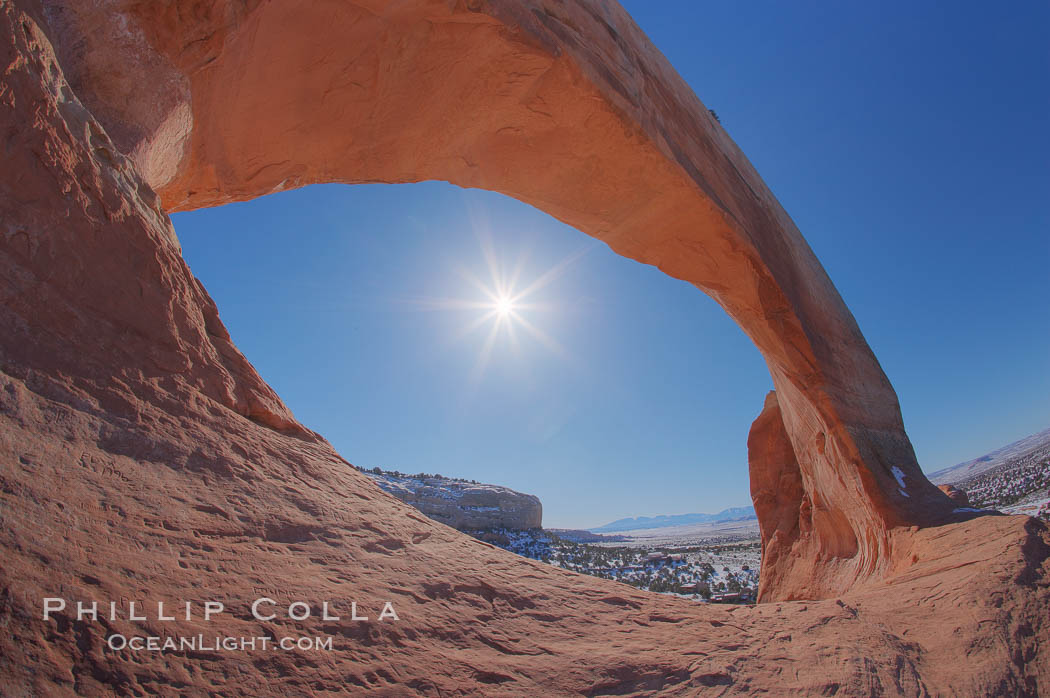 Wilson Arch rises high above route 191 in eastern Utah, with a span of 91 feet and a height of 46 feet.
Image ID: 18031
Location: Wilson Arch, Utah, USA
See natural arch photos.