The evening anchorage at the south end of Guadalupe Island (Isla Guadalupe) is Melpomene Bay. Early in the morning we raise anchor and move to take a look at the water conditions at nearby Isla Adentro, Isla Afuera and Church Rock. On this morning, none of those spots offered us what we were looking for, so we motored around the southeastern corner of the island to dive at Abalone Point. As we passed by the morro and cliffs above Butterfly Cove, the sun cleared the horizon and hit the island with a rich golden light.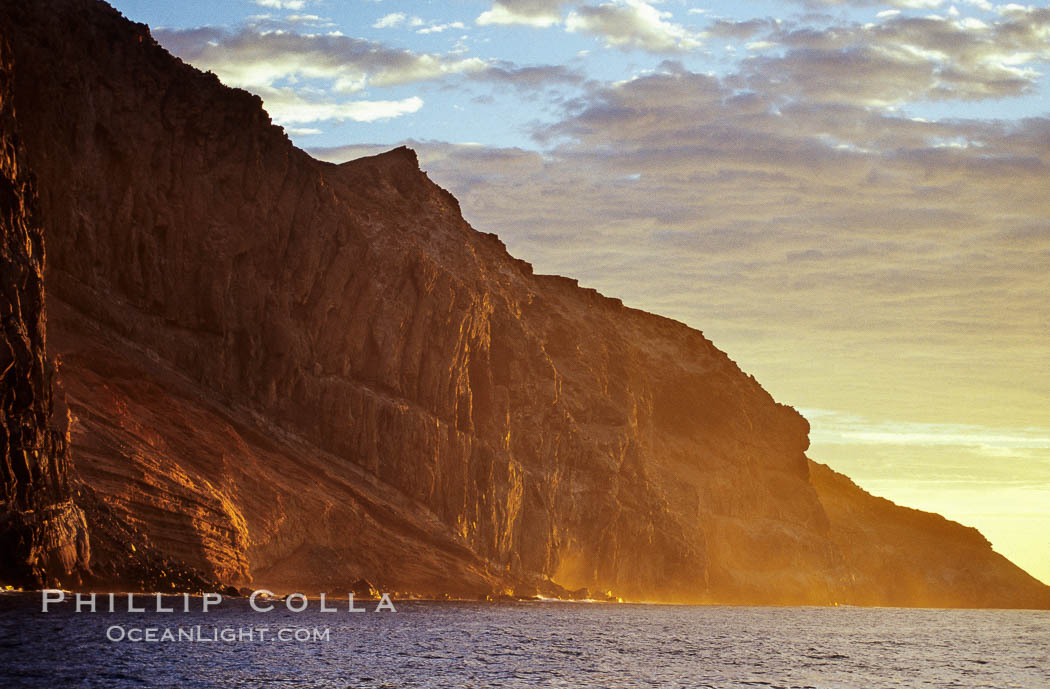 East face and shoreline of southernmost morro, daybreak.
Image ID: 06152
Location: Guadalupe Island (Isla Guadalupe), Baja California, Mexico
Keywords: Isla Guadalupe, Guadalupe Island, Mexico, photo, photograph, sunrise, Butterfly Cove, Westies.