En Línea con la Ecología is a major natural history photographic exhibition on display now in Mexico City. Sponsored by Telmex, the goal of the exhibition is to show viewers the extraordinary biological diversity and beauty of the landscapes of Mexico and heighten interest and a sense of ownership in Mexico's natural wonders. Included in the exhition are landscapes and wildlife portraits representative of Mexico, including rain forests and lowlands, mangroves, grasslands, temperate forests, deserts and coral reefs. I am fortunate to have five images included in the collection, alongside the work of some of the best photographers in the world.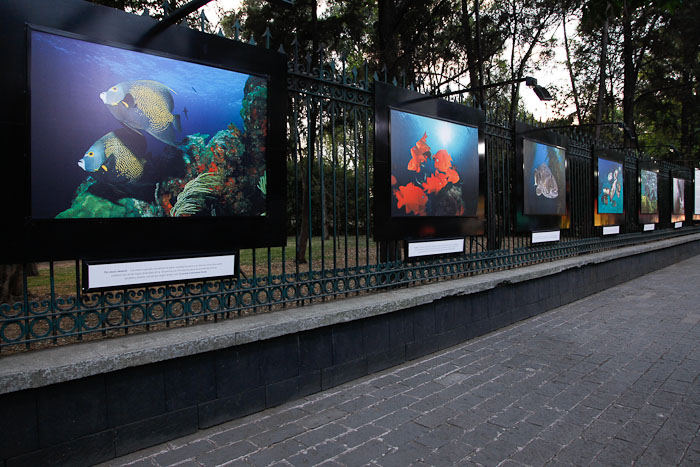 The exhibition is held from February 1 through March 6 at Circuito de Galerías Abiertas de las Rejas de Chapultepec, Entre Reforma y Gandhi. More information can be found here, here and here. Telmex's Facebook page includes a gallery of all the images.
If you are curious, four of my images can be seen in the above two photos.