Here we see a humpback whale (Megaptera novaeangliae) peforming a tail throw, also known as a peduncle throw or tail lob. While at the surface, the whale pivots around its long pectoral fins, suddenly flicking its powerful fluke and peducle out of the water while dipping its rostrum. This behaviour typically occurs among groups of surface active humpback whales in which males are socializing and (presumably) competing for access to a female in their midst. Often the female whale is the one performing tail throws, but it is seen in primary and challenging escorts as well.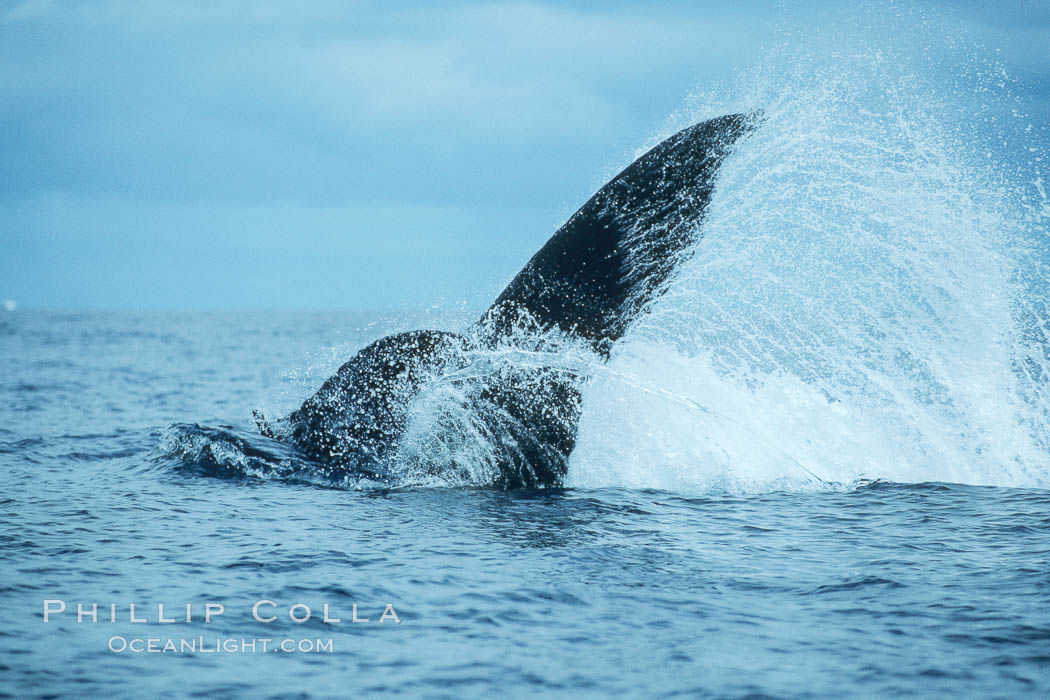 Humpback whale performing a peduncle throw at the surface, swinging its fluke (tail) sideways and flinging water all over.
Image ID: 00182
Species: Humpback whale, Megaptera novaeangliae
Location: Maui, Hawaii, USA
This photograph was taken during Hawaii Whale Research Foundation research activities conducted under provisions of NOAA / NMFS and State of Hawaii scientific research permits.