My Best Natural History Photographs of 2017
2017 offered opportunities for me to visit remote and seldom-seen Clipperton Island, frolic with enormous Steller Sea Lions in the chilly waters of British Columbia, photograph (again) the wonderful underwater and aerial views of the Sea of Cortez, hike among Southern California's technicolor hillsides during 2017's amazing springtime Super Bloom, spend hours hanging out with a huge courting aggregation of Black Sea Bass amid Catalina's gorgeous kelp forests and photograph some aerial views of America's Finest City, San Diego.
This is the eleventh year in a row I have done an annual retrospective. My creative goal for any one year is, as it always has been, to shoot 3-4 world-class images and 10-15 portfolio-quality images. Below are my favorites from 2017. If you like these feel free to check out previous years' favorites as well: 2016, 2015, 2014, 2013, 2012, 2011, 2010, 2009, 2008, 2007. Also, be sure to check out Jim Goldstein's blog, where he collects the "best of the year" collections of many talented photographers.  Thanks Jim! Cheers and Thanks for looking!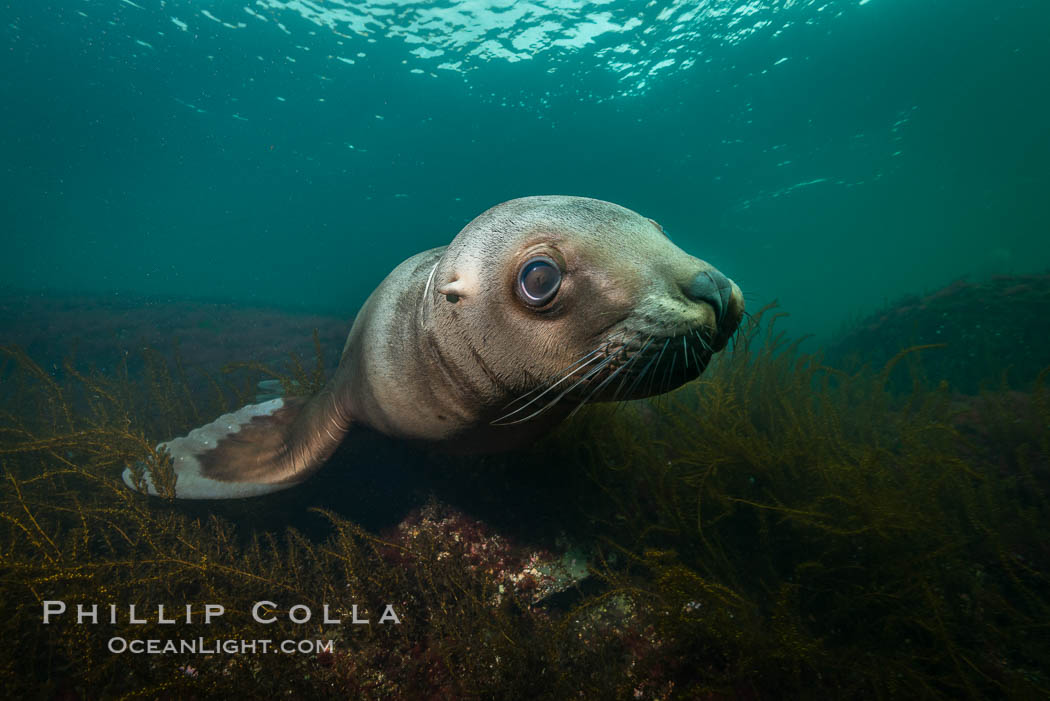 Steller sea lion underwater, Norris Rocks, Hornby Island, British Columbia, Canada
Image ID: 32661
Species: Steller sea lion, Eumetopias jubatus
Location: Hornby Island, British Columbia, Canada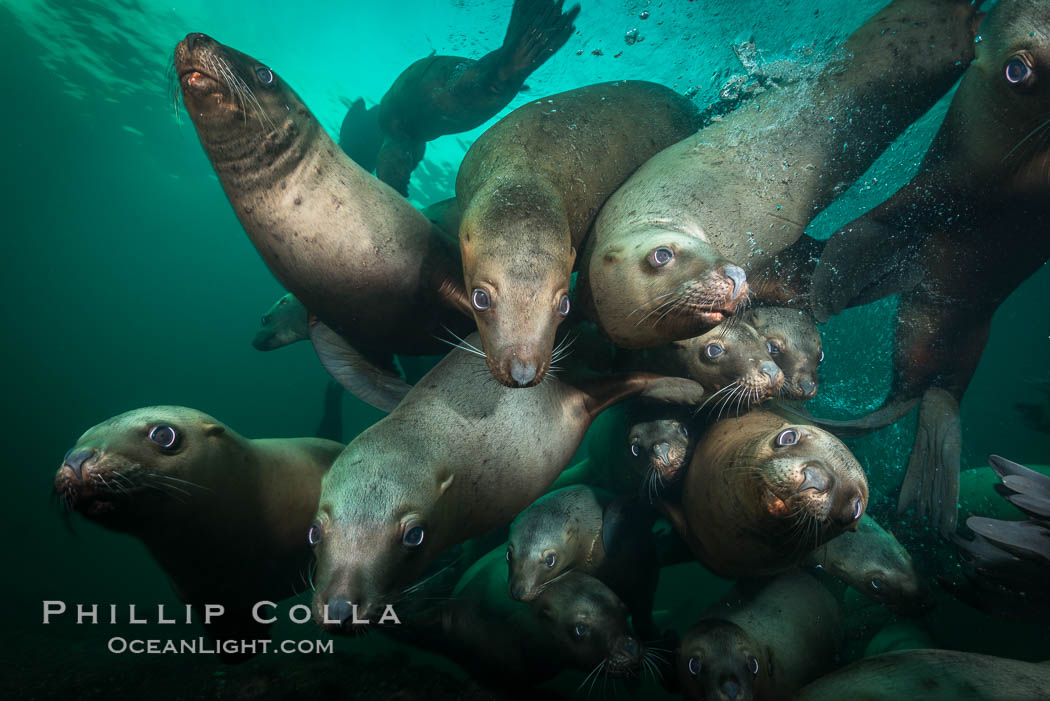 Steller sea lions underwater, Norris Rocks, Hornby Island, British Columbia, Canada
Image ID: 32663
Species: Steller sea lion, Eumetopias jubatus
Location: Hornby Island, British Columbia, Canada
Plumose Anemone, Metridium farcimen, Hornby Island, British Columbia
Image ID: 32809
Species: Giant Plumose Anemone, Metridium farcimen
Location: Hornby Island, British Columbia, Canada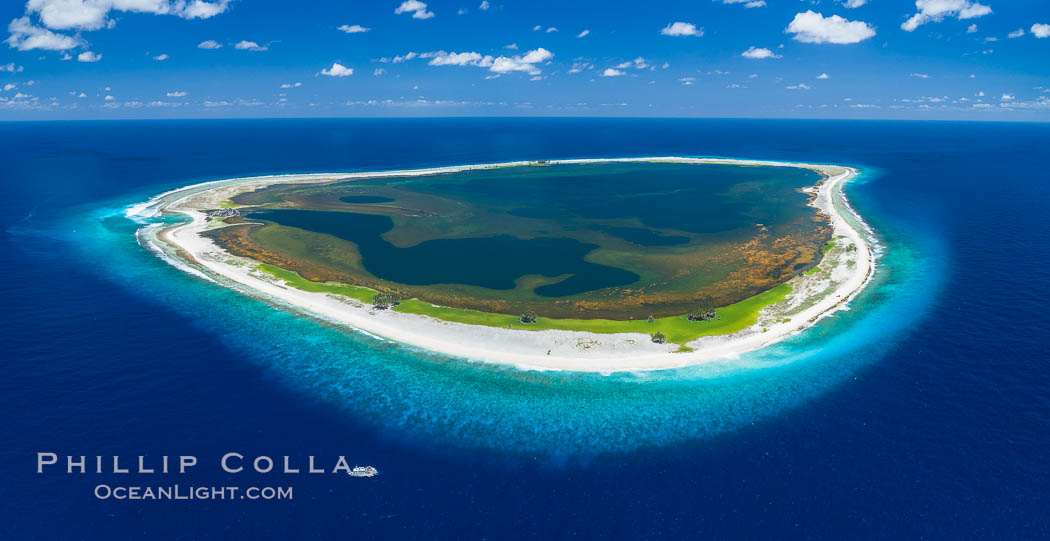 Aerial panorama of Clipperton Island, showing the entire atoll. Clipperton Island, a minor territory of France also known as Ile de la Passion, is a small (2.3 sq mi) but spectacular coral atoll in the eastern Pacific. By permit HC / 1485 / CAB (France)
Image ID: 32889
Location: Clipperton Island, France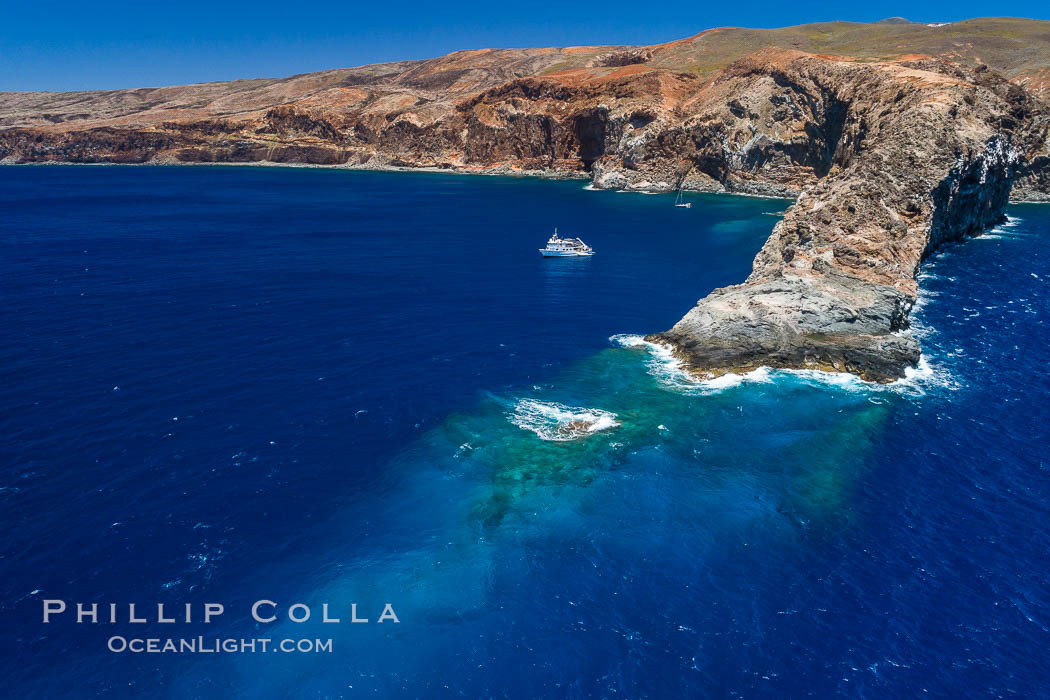 Cabo Pearce on Socorro Island, aerial photo, Revillagigedos Islands, Mexico
Image ID: 32909
Location: Socorro Island (Islas Revillagigedos), Baja California, Mexico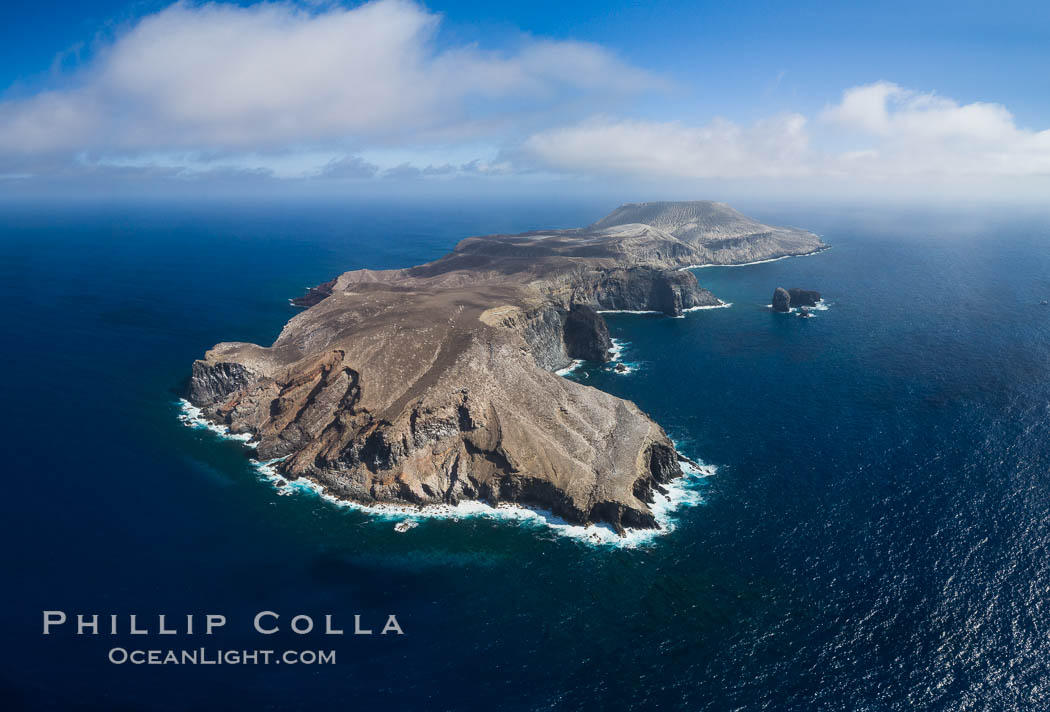 San Benedicto Island and Barcena crater, aerial photo, Revillagigedos Islands, Mexico
Image ID: 32938
Location: San Benedicto Island (Islas Revillagigedos), Baja California, Mexico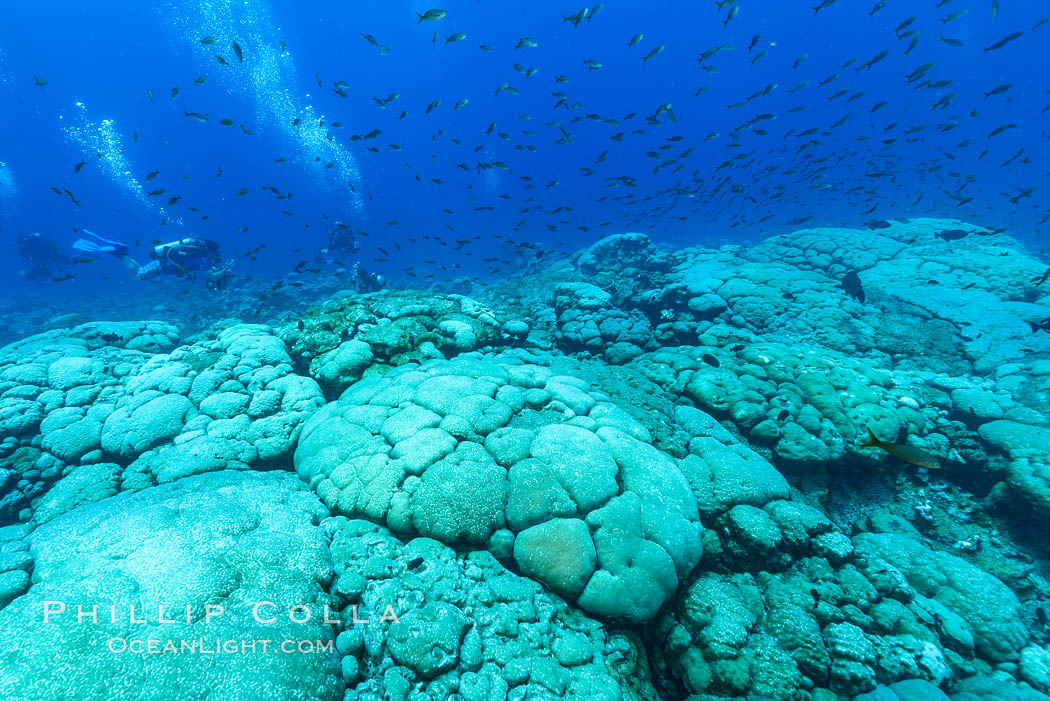 Coral reef expanse composed primarily of porites lobata, Clipperton Island, near eastern Pacific
Image ID: 32963
Species: Porites lobata
Location: Clipperton Island, France
California Poppies, Rancho La Costa, Carlsbad
Image ID: 33131
Location: Rancho La Costa, Carlsbad, California, USA
Dune Evening Primrose bloom in Anza Borrego Desert State Park, during the 2017 Superbloom
Image ID: 33168
Location: Anza-Borrego Desert State Park, Borrego Springs, California, USA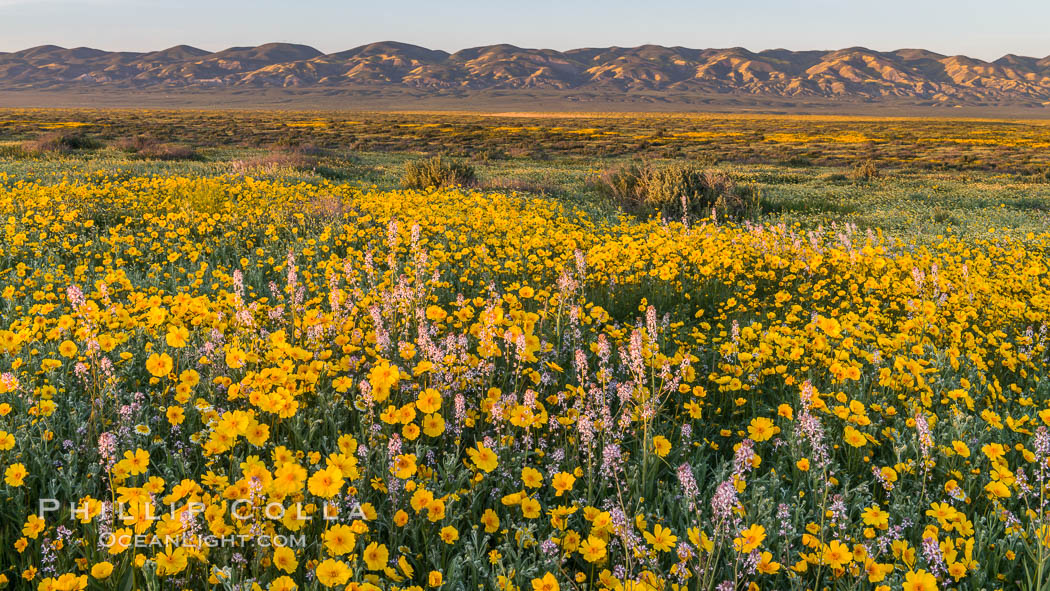 Wildflowers bloom across Carrizo Plains National Monument, during the 2017 Superbloom
Image ID: 33246
Location: Carrizo Plain National Monument, California, USA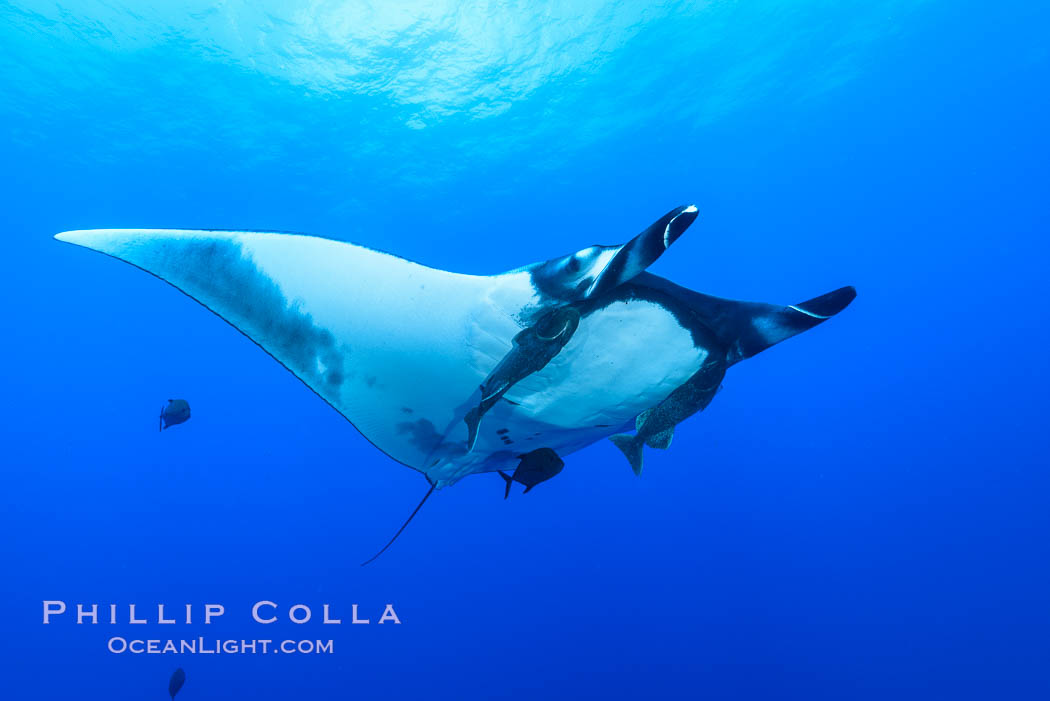 Giant Manta Ray at San Benedicto Island, Revillagigedos, Mexico
Image ID: 33289
Species: Giant Manta Ray, Manta birostris
Location: San Benedicto Island (Islas Revillagigedos), Baja California, Mexico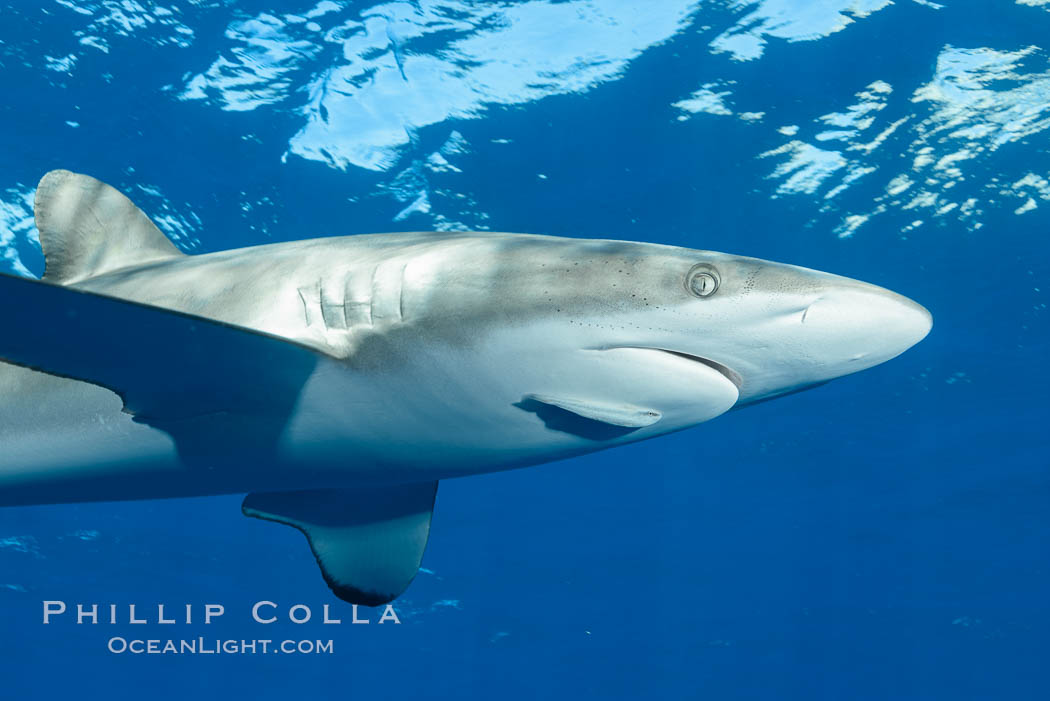 Silky Shark at San Benedicto Islands, Revillagigedos, Mexico
Image ID: 33313
Species: Silky Shark, Carcharhinus falciformis
Location: Socorro Island (Islas Revillagigedos), Baja California, Mexico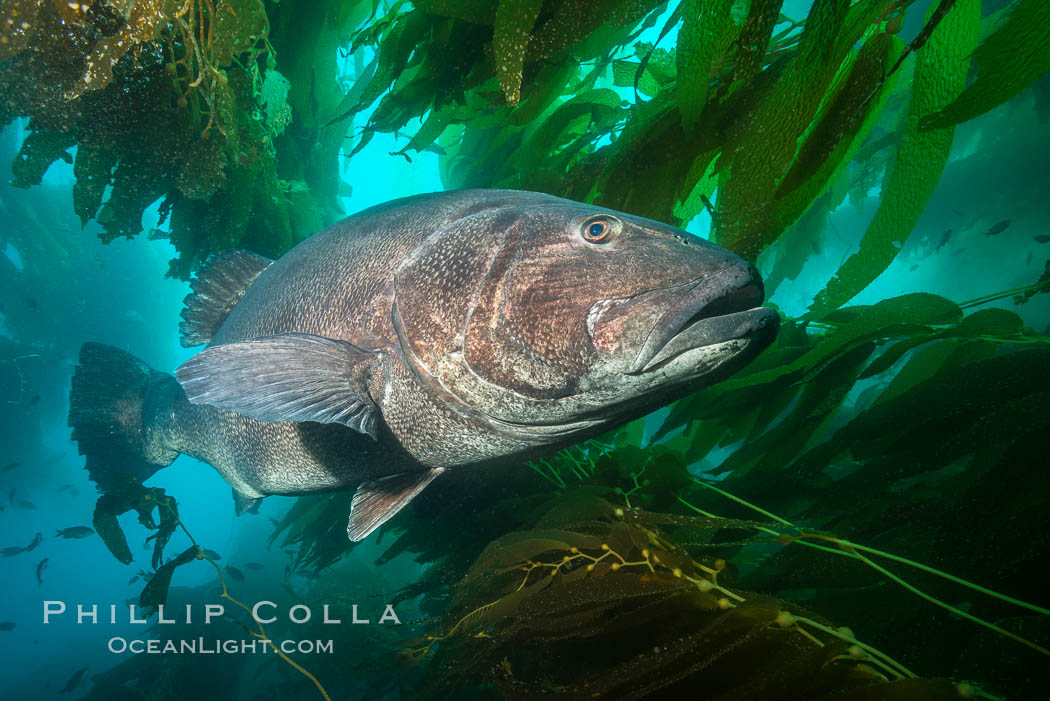 Giant black sea bass, endangered species, reaching up to 8' in length and 500 lbs, amid giant kelp forest
Image ID: 33354
Species: Giant Black Sea Bass, Stereolepis gigas
Location: Catalina Island, California, USA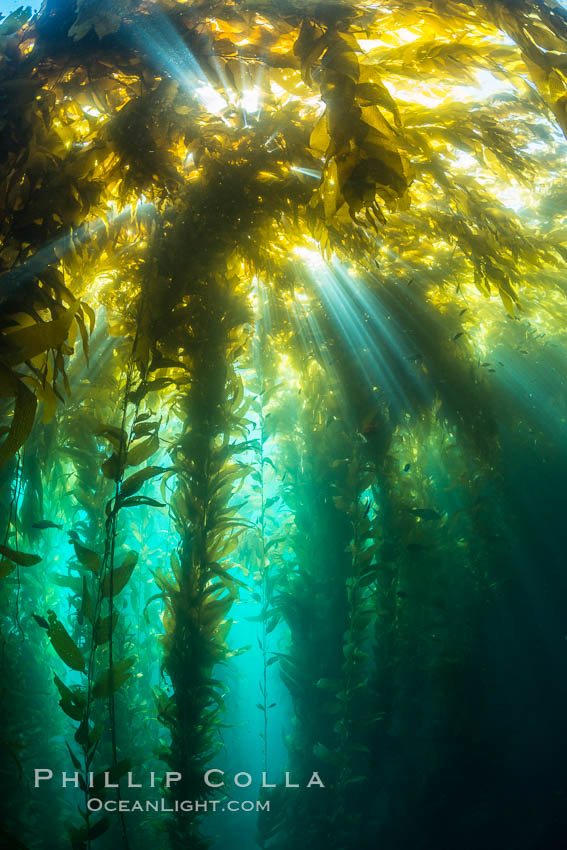 Sunlight streams through giant kelp forest. Giant kelp, the fastest growing plant on Earth, reaches from the rocky reef to the ocean's surface like a submarine forest.
Image ID: 33444
Species: Giant Kelp, Macrocystis pyrifera
Location: Catalina Island, California, USA
Corynactis anemone polyp, a corallimorph, extends its arms into passing ocean currents to catch food
Image ID: 33475
Species: Strawberry Anemone, Corynactis californica
Location: San Diego, California, USA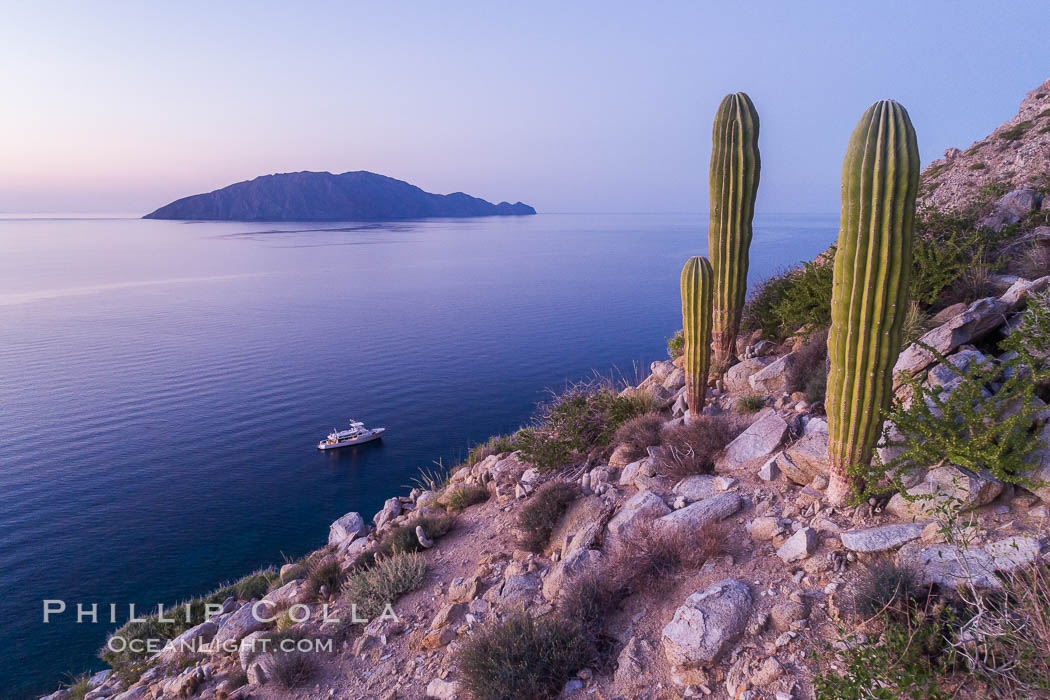 Cardon Cactus on Isla San Diego, Aerial View, Baja California
Image ID: 33578
Location: Isla San Diego, Baja California, Mexico
Minute starfish (sea star) living on larger starfish, Sea of Cortez, Mexico
Image ID: 33587
Location: Isla San Diego, Baja California, Mexico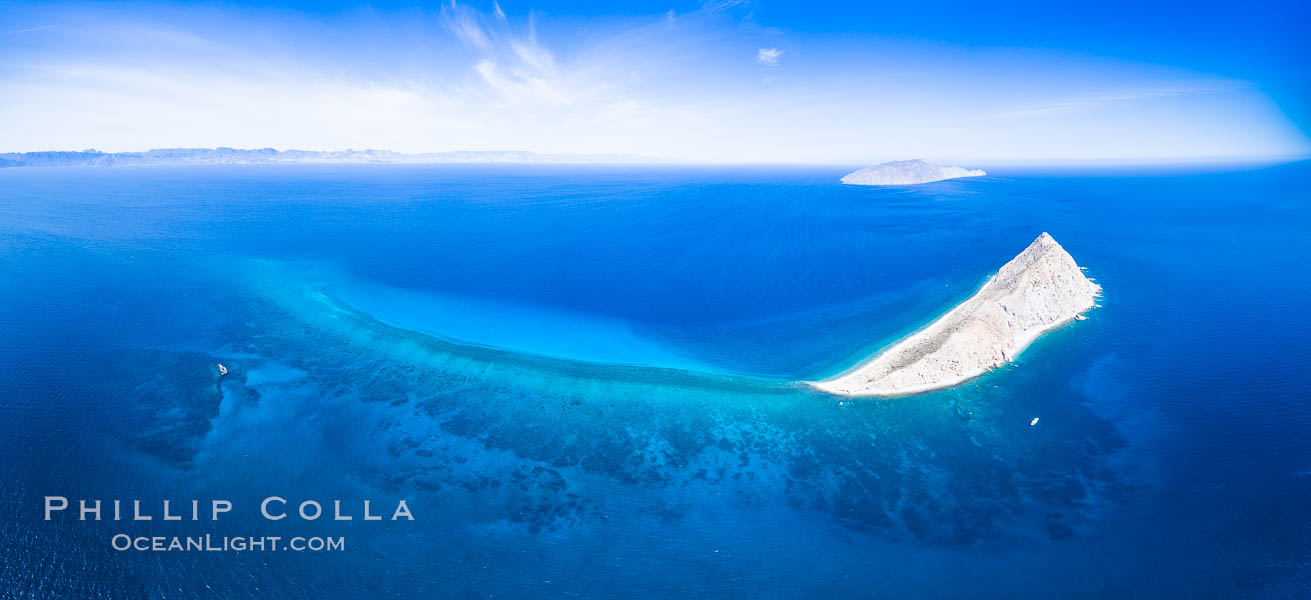 Isla San Diego and Coral Reef, reef extends from Isla San Diego to Isla San Jose, aerial photo, Sea of Cortez, Baja California
Image ID: 33601
Location: Isla San Diego, Baja California, Mexico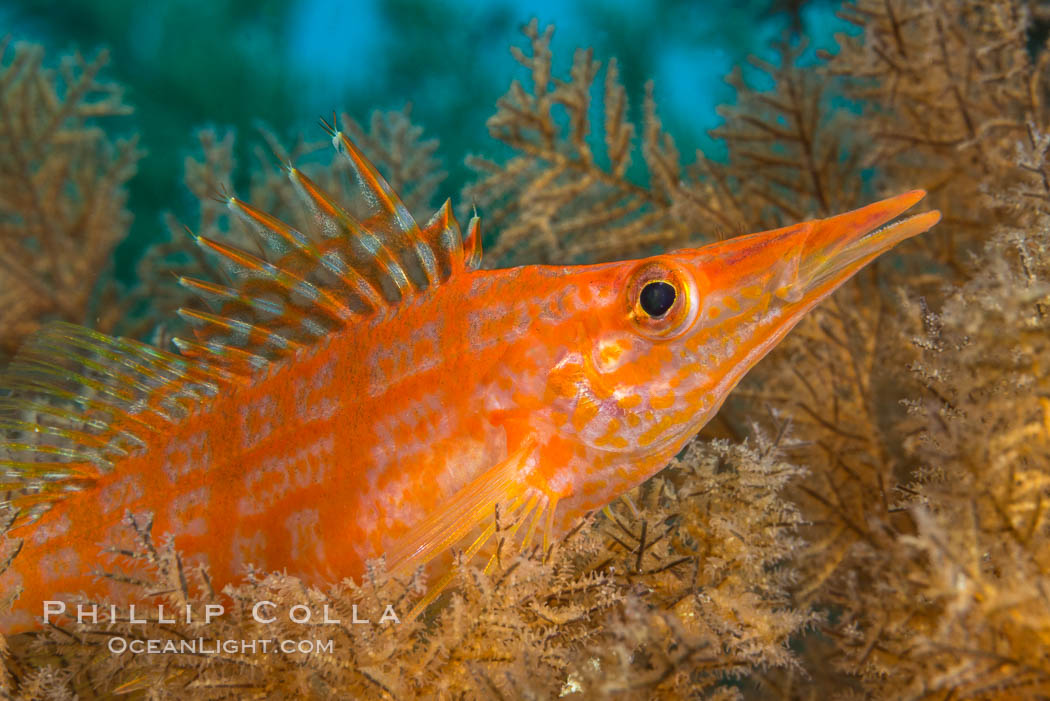 Longnose hawkfish on black coral, underwater, Sea of Cortez, Baja California
Image ID: 33616
Location: Baja California, Mexico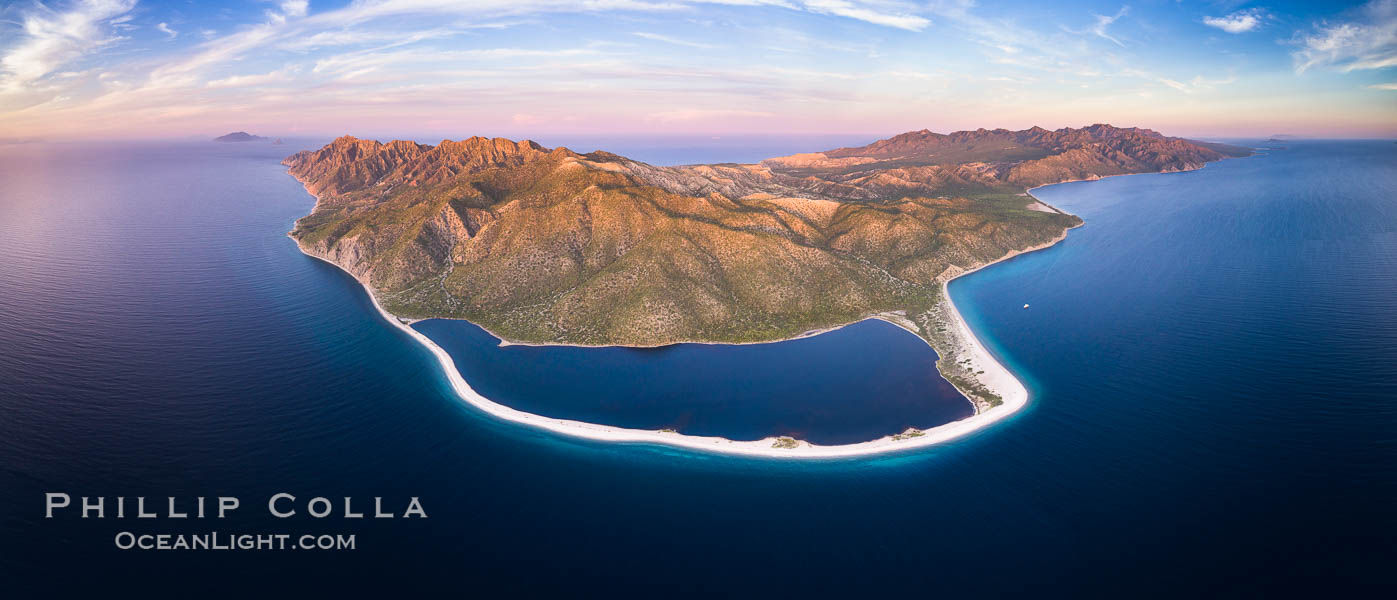 Natural Salt Lake on Isla San Jose, Aerial View, Sea of Cortez
Image ID: 33620
Location: Isla San Jose, Baja California, Mexico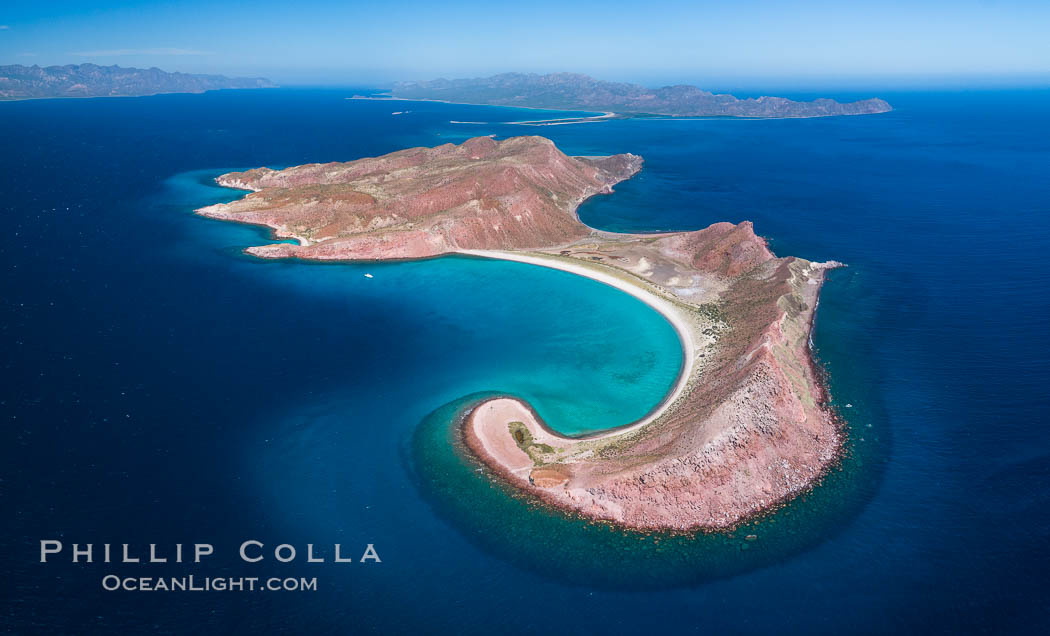 Isla San Francisquito, Aerial View, Sea of Cortez
Image ID: 33627
Location: Isla San Francisquito, Baja California, Mexico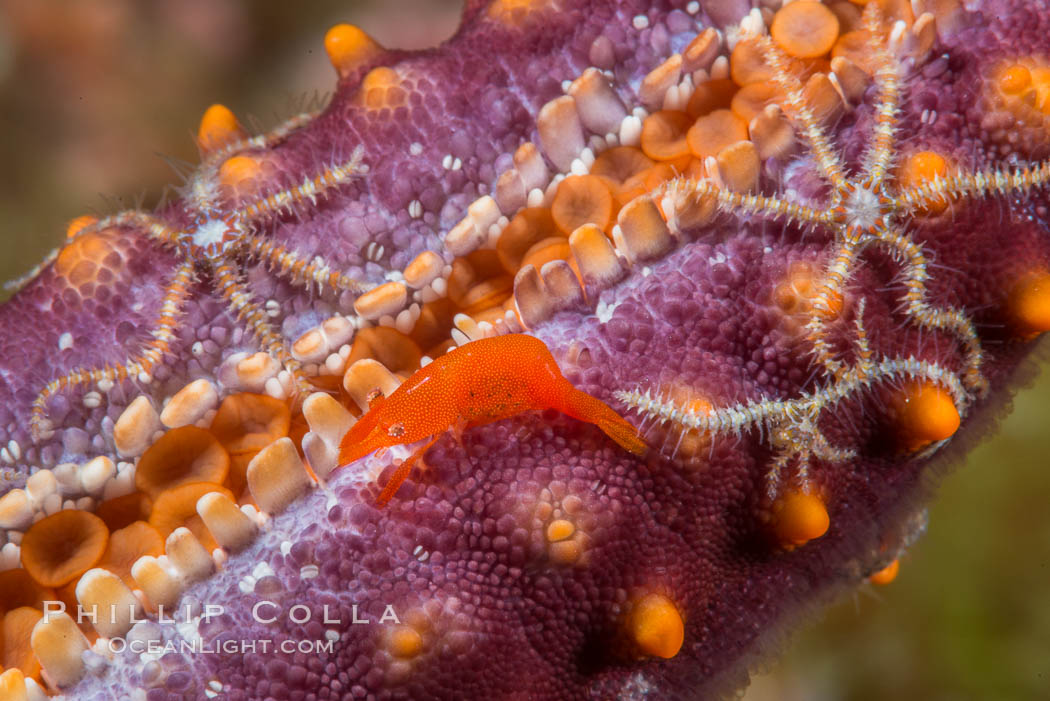 Tiny shrimp living on Starfish, Sea of Cortez
Image ID: 33709
Location: Isla San Diego, Baja California, Mexico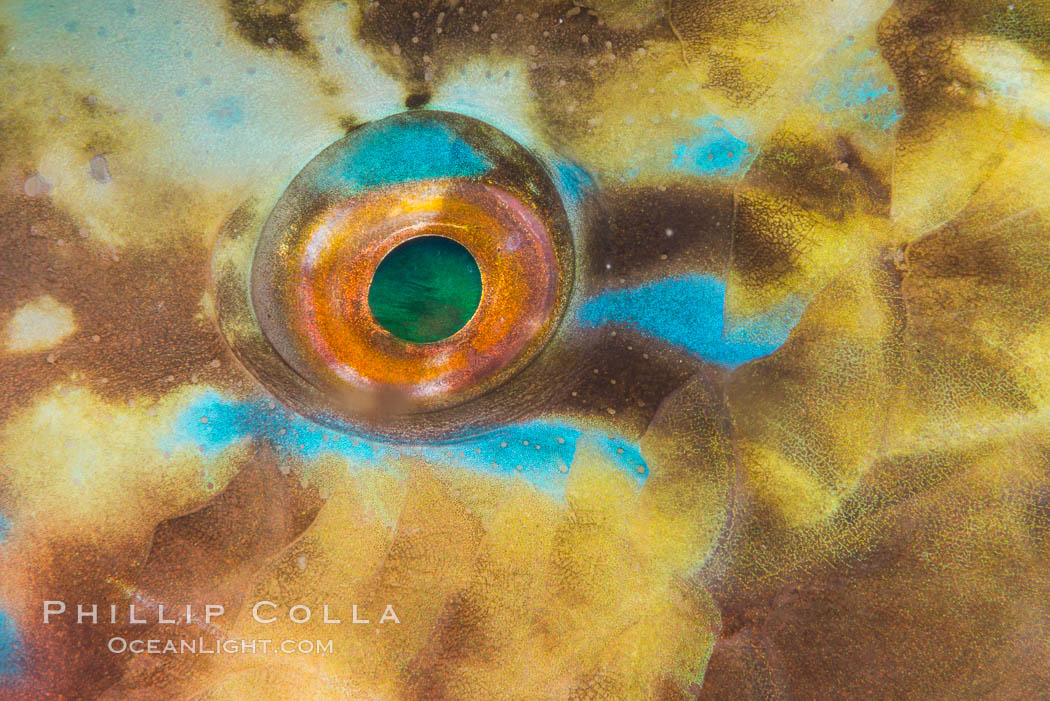 Bluechin Parrotfish Eye Detail, Scarus ghobban, Sea of Cortez
Image ID: 33751
Location: Isla Cayo, Baja California, Mexico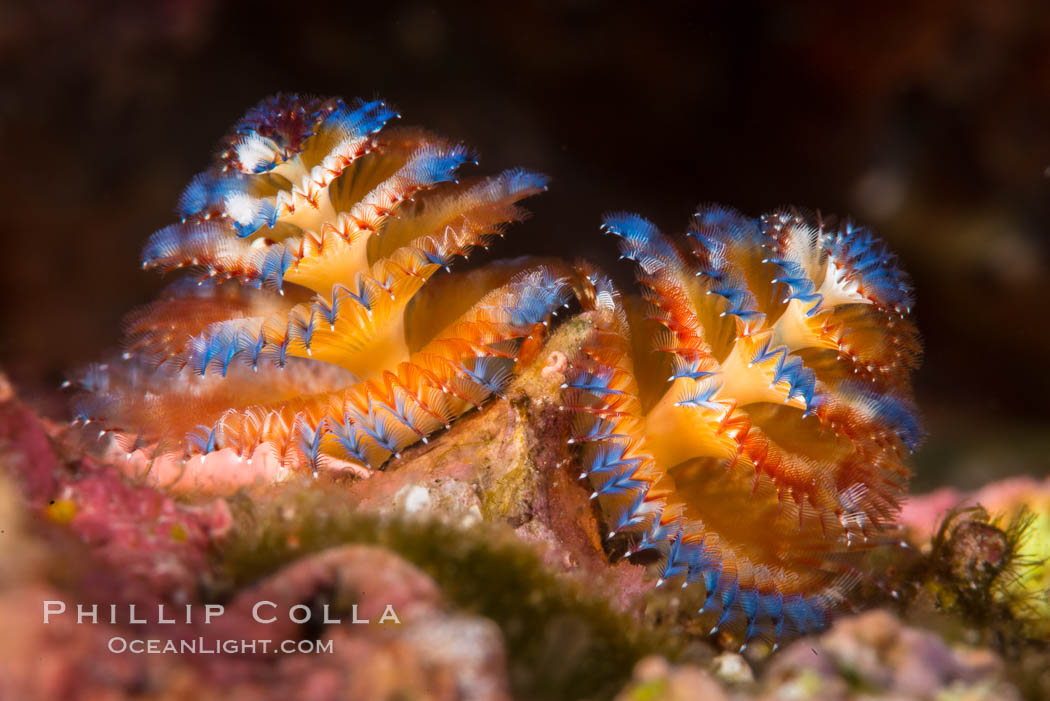 Serpulid polychaete Christmas Tree Worm, Sea of Cortez
Image ID: 33782
Location: Isla Espiritu Santo, Baja California, Mexico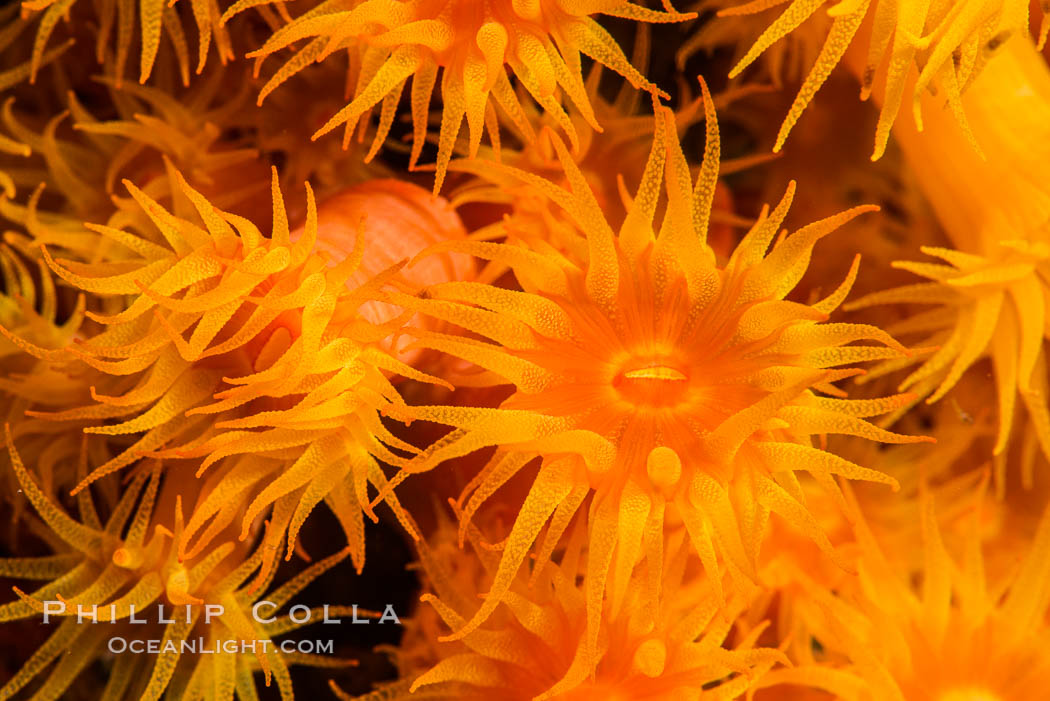 Orange Cup Coral, Tubastrea coccinea, Sea of Cortez, Mexico
Image ID: 33806
Location: Isla Espiritu Santo, Baja California, Mexico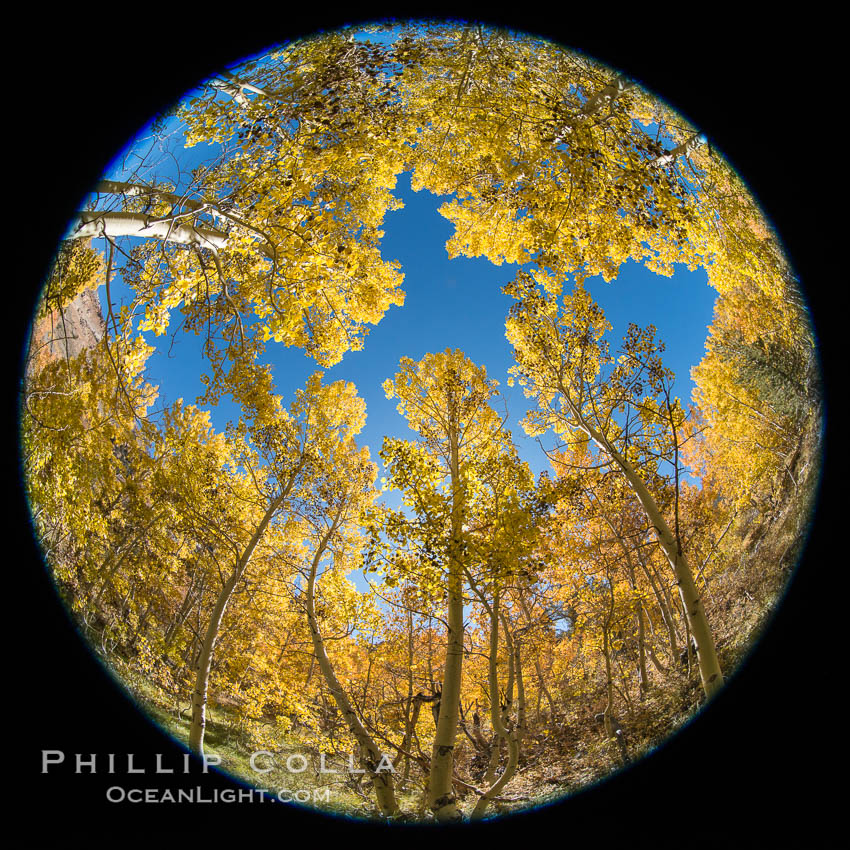 Turning aspen trees in Autumn, South Fork of Bishop Creek Canyon
Image ID: 34158
Location: Bishop Creek Canyon, Sierra Nevada Mountains, California, USA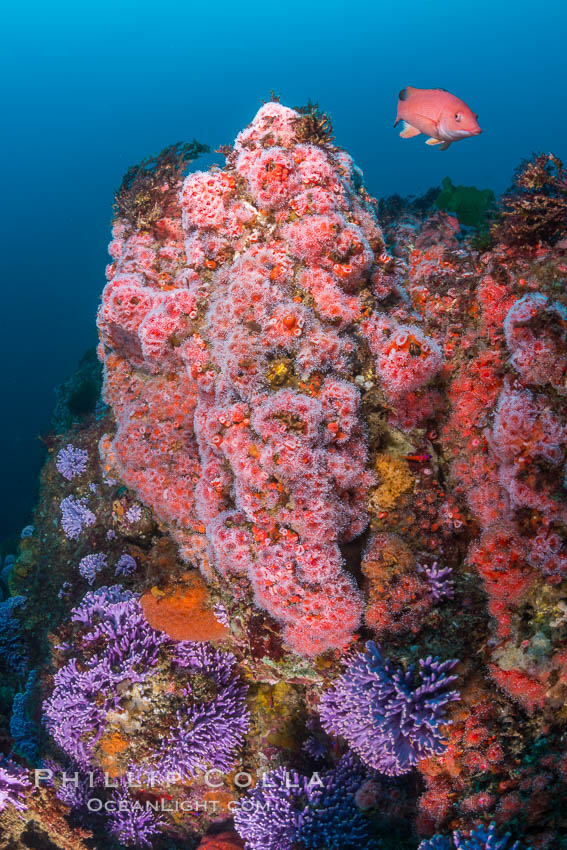 Submarine Reef with Hydrocoral and Corynactis Anemones, Farnsworth Banks, Catalina Island
Image ID: 34170
Location: Catalina Island, California, USA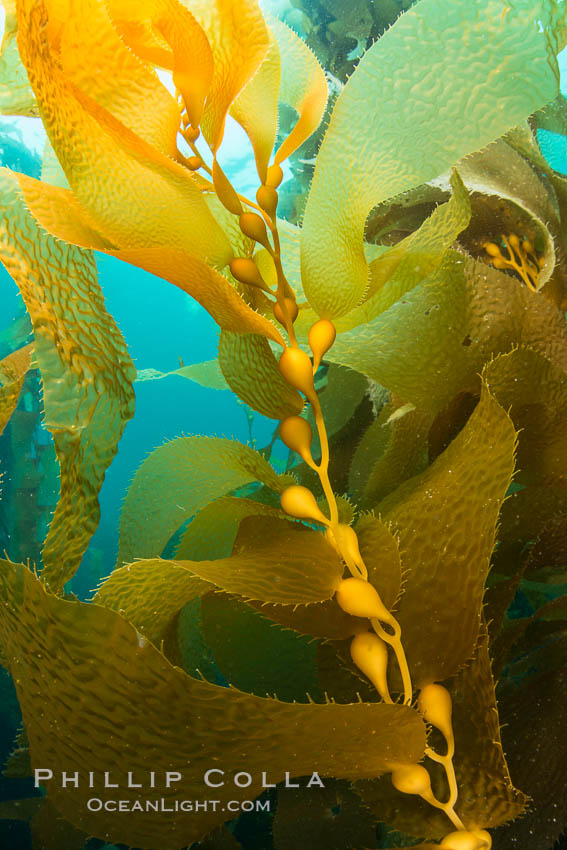 Kelp fronds and pneumatocysts. Pneumatocysts, gas-filled bladders, float the kelp plant off the ocean bottom toward the surface and sunlight, where the leaf-like blades and stipes of the kelp plant grow fastest. Giant kelp can grow up to 2' in a single day given optimal conditions. Epic submarine forests of kelp grow throughout California's Southern Channel Islands
Image ID: 34173
Location: Catalina Island, California, USA