Old Faithful geyser in Yellowstone National Park is such an icon that photos of it have become cliche. It is the most accessible and watched of all the geysers in the park. However, it is still a wonderful sight to behold regardless of how many people have seen it before or how many are standing next to you viewing it now. We awoke early one morning, just after dawn, and strolled 50 yards from our room at the Old Faithful Inn to have this clear, early morning view of Old Faithful geyser erupting at first light. There were perhaps 10 other people sharing the view with us, a refreshing change from the hundreds that gather later in the day.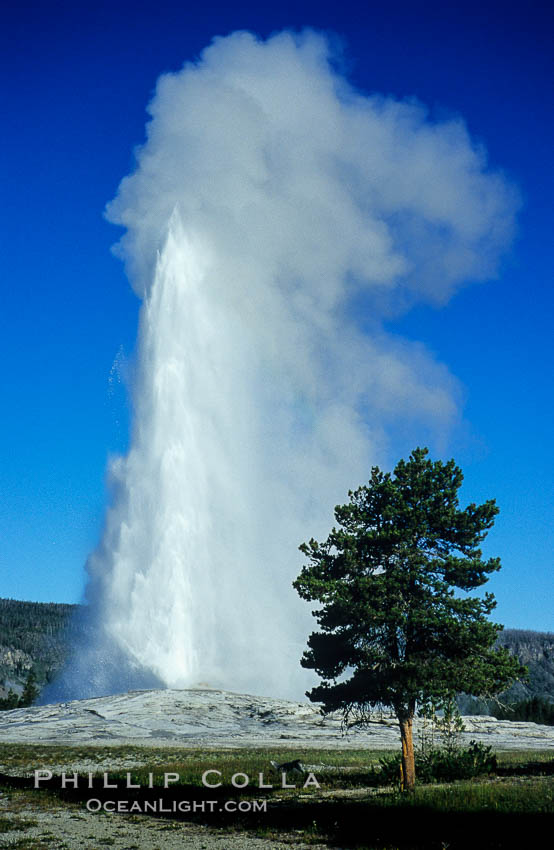 Old Faithful geyser, peak eruption.
Image ID: 07179
Location: Upper Geyser Basin, Yellowstone National Park, Wyoming, USA
Keywords: Old Faithful Geyser photo, Yellowstone National Park, photograph, picture, erupting, eruption, steam.