See the new bald eagle photos.
This photo of a bald eagle (Haliaeetus leucocephalus) is quite simply composed but was not quite so simple to execute. The wind was blowing steadily parallel to the sun angle which led to the eagles banking and circling in front of me. But often the underside of the wings were not fully illuminated, or worse, the bird's gaze was directed a bit too far out of the frame. I'm happy I got one shot where the light, bird and focus all lined up nicely. And room for text as well. 🙂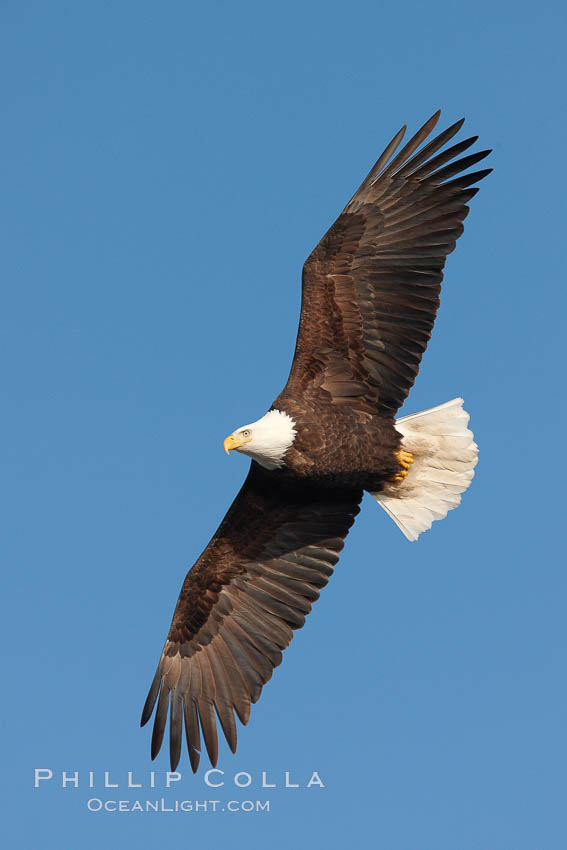 Bald eagle in flight, wing spread, soaring.
Image ID: 22604
Species: Bald eagle, Haliaeetus leucocephalus, Haliaeetus leucocephalus washingtoniensis
Location: Kachemak Bay, Homer, Alaska, USA
A few more photos of bald eagles will be posted in coming days then onto something else!