Our first few days at Bosque del Apache National Wildlife Refuge did not yield great opportunities to photograph individual snow geese (Chen caerulescens) in flight, primarily because the geese were spending the bulk of their day in the far northern corn fields, far out of reach of even the longest lenses. On our final morning, however, I took one last drive around the Farm Loop and found, to my surprise, a large gathering of snow geese just off the road, feeding in the near corn fields. Just two other photographers were there when I arrived. I am not much good at photographing birds in flight, they simply move too fast for me and I do not practice at it enough. However, after an hour and about 800 images, I was sure I had at least a few keepers: well composed (or at least well-enough) and sharp. About 25 photographers had gathered by the time the light was too harsh and I had to leave to catch my flight home.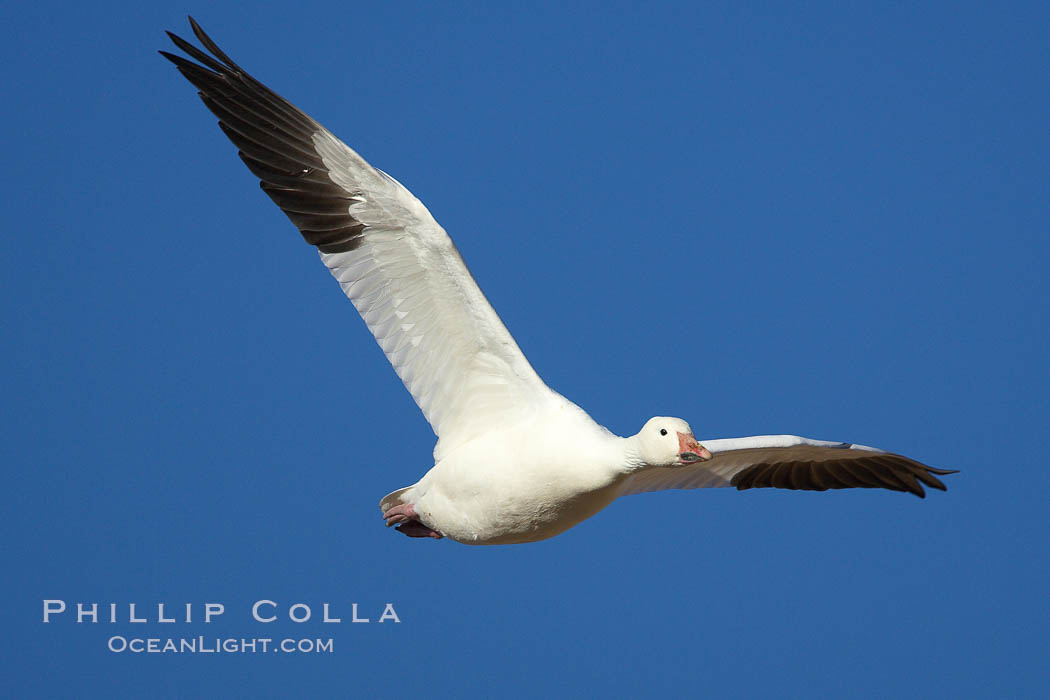 Snow goose in flight.
Image ID: 21813
Species: Snow goose, Chen caerulescens
Location: Bosque del Apache National Wildlife Refuge, Socorro, New Mexico, USA
See more photos of snow geese in flight and photos of Bosque del Apache National Wildlife Refuge.