When I was a kid, my family would drive down from Newport Beach to spend a week or two each summer camping at South Carlsbad State Beach with two other families. This was going on 30+ years ago. (Now you know how old I am; everyone looks like a grom to me.) Back then we just had fun and didn't ruminate over things too much. Now I realize how excellent these trips were. For a boogie-boarding wanna-be grom, mornings in the surf here were heaven. Our parents gave us all the freedom we could want. The 10 of us kids, plus friends who we might bring along, had the run of the beach and surf while the old folks would kick back and keep half an eye on us from up on the bluffs. We would get up early, crawl out of our sand-filled sleeping bags, grab our boards and fins, double-time it down the wooden stairs and paddle out over glass. Sometimes it was clear, other times overcast. The north county bottlenose dolphins, the ones that inhabit the coastline and forage for fish in the rips, would often swim by just outside the break, same as they do today. We knew they were dolphins but also half-imagined that they were sharks; I was sort of nervous around them. We would have wave after wave all to ourselves with not another person in the water for hours as far up and down as we could see. I suppose everyone was at work. Most of Carlsbad was undeveloped, agricultural land or just empty, so there was no pressure on this break. I would spend so many hours catching waves my Churchills wore holes in my heels.
I have been catching some of that old vibe shooting photos in the water. I realize the shots I am trying to score are not those of surfers and other people but rather of sunlight, empty breaking waves, barrels closing out, blue-green water and the mist that hangs over the coast just before the sun is high enough to burn it all off — these are the images etched in my mind from our Carlsbad camping weeks. Nowadays I live 2 minutes from South Carlsbad State Beach, how is that for coming full circle? My fins are longer, hair is shorter, however I still like to be in the waves from the campground down to the Ponto jetties. A kid again.

Those are the south Ponto bluffs looking toward Leucadia in the background. Some damn developer is planning on building a hotel or something on that spot. Travesty.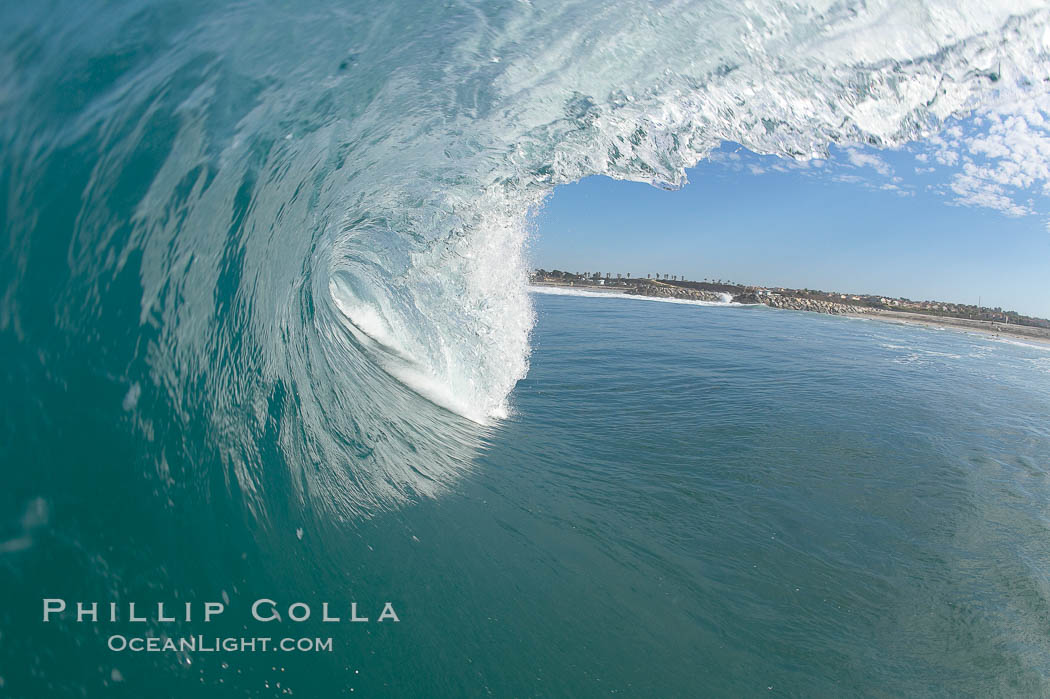 Ponto jetties, the entrance to Batiquitos lagoon, are just visible if you squint real hard. I live on that hill back there.