I'm gradually revisiting my website galleries and improving them, removing images of lesser quality (unfortunately a lot of those!) and updating existing galleries with new material. If you enjoy penguins please take a look at my collection of Penguin Photos. With one exception**, all of these penguin photos were taken on a single long trip I made to the Falkland Islands, South Georgia Island and the Antarctic Peninsula (see my lengthy PDF trip journal if you want the deets, or you can view the same info as a series of blog posts). I was thrilled, nearly everyday of my trip to the Southern Ocean, to see penguins in the wild, sometimes in vast numbers, and I cannot wait to return to those places again. Within a few months of returning, one of the images was selected as the cover and inside spread in Nature's Best, which was a real treat as I had not had an image published in that great magazine in some years. Thanks for looking!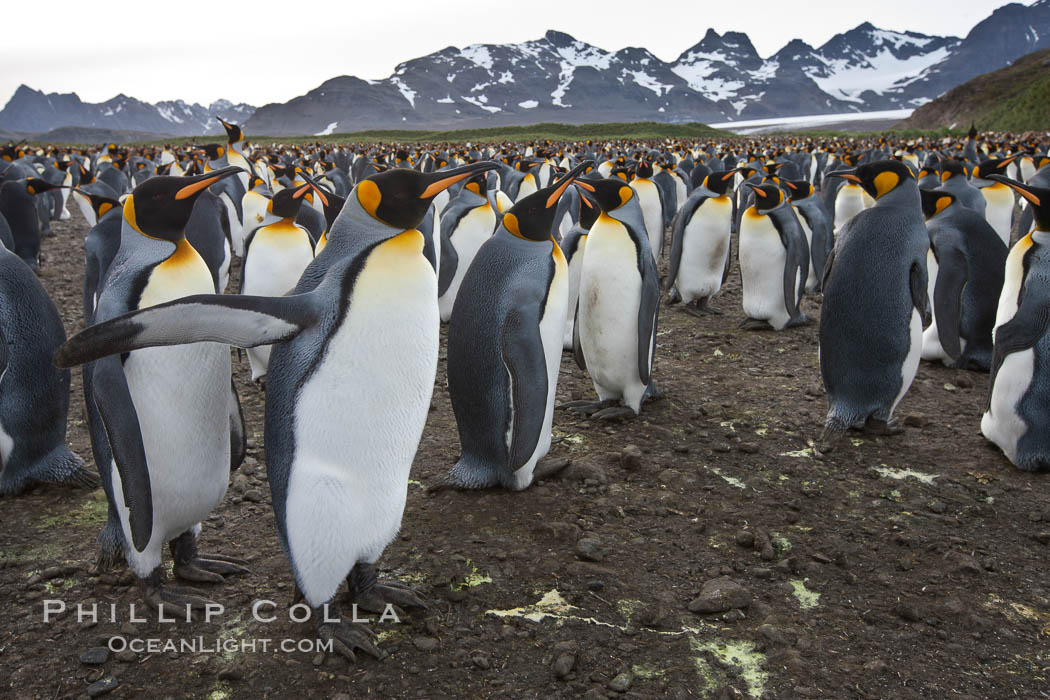 King penguin colony. Over 100,000 pairs of king penguins nest at Salisbury Plain, laying eggs in December and February, then alternating roles between foraging for food and caring for the egg or chick.
** The exception is the Galapagos Penguin underwater photo which was made in, you guessed it, the Galapagos Islands in Ecuador.