There it is in a few aerial photos, Browning Pass, site of some of the finest diving in the world. Cold, with nutrient rich current-laden waters, Browning Pass supports some of the richest, most profuse reefs I have seen anywhere in my diving career.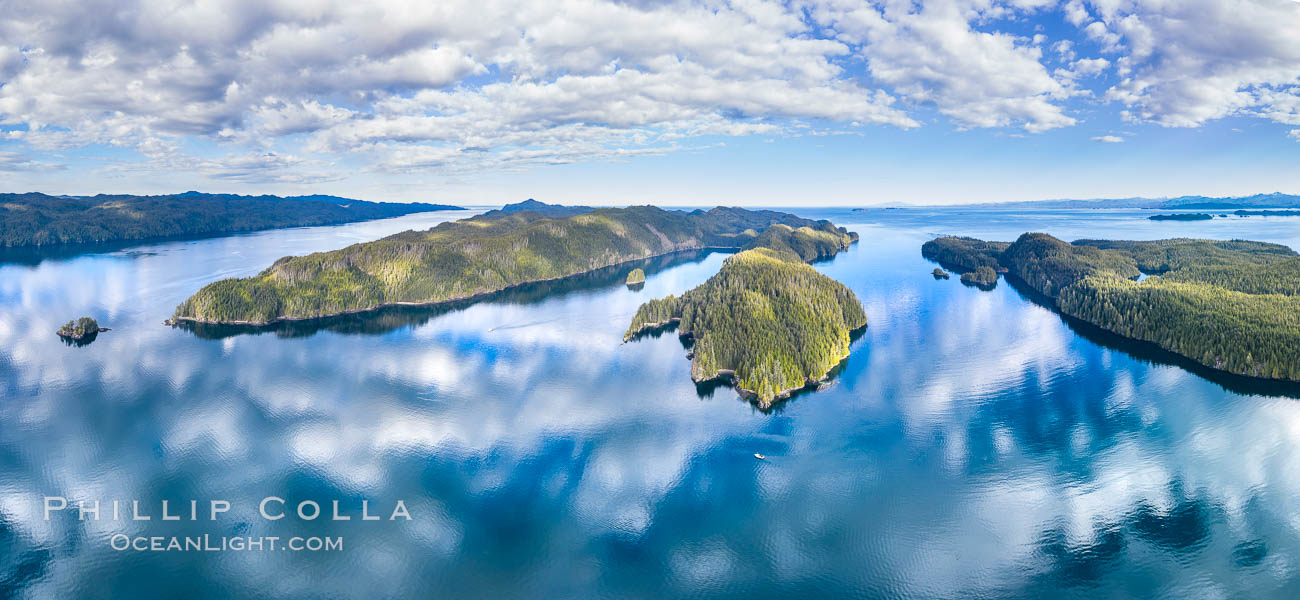 Browning Pass aerial photo, with Nigei Island (left) and Balackava Island (right).
Image ID: 35252
Location: British Columbia, Canada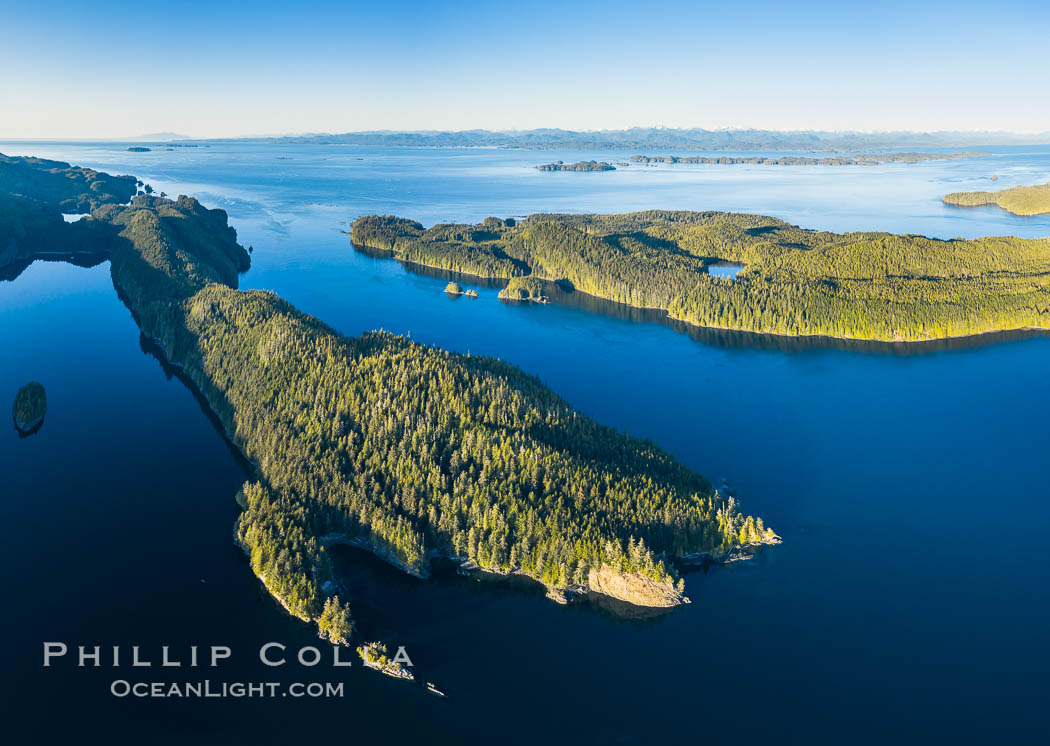 Browning Pass aerial photo, with Nigei Island (left) and Balackava Island (right).
Image ID: 35330
Location: British Columbia, Canada
My most recent trip there was dedicated to shooting expansive images that illustrate how truly dense and colorful is the life that Vancouver Island's reefs support. I used a circular fisheye for some of my dives, which allowed me to get within a few inches of my subject while still allowing the reef itself to be seen along with maybe a ball of sunlight or some standing bull kelp. I also used a full-frame fisheye, not as extreme a view and without so much distortion but still allowing me to be as close as possible to my subject. We made our dives at slack tide when there is as little water movement as possible, since the alternative is screaming currents too difficult to withstand in a dry suit. These images were a lot of fun to make. Imagine drifting along vertical walls that drop out of sight, covered with colorful life, while gnarled pine trees hang out from the island just overhead. Bald eagles occasionally fly by. We saw a few otters, wolves, Stellar sea lions and orca. One day warm sun and blue skies, drizzle and light rain the next. Unbelievable beauty, calm and serene, with no one about but my diving friends, our boat and crew. Starry skies at night, and the comfort and hospitality of God's Pocket Resort to return to after each dive outing. It's a ocean-lover's dream. Here are my some of my favorite images from the trip. If you like these, here are few portraits of the marine life of Browning Pass as well as images from my first trip to Browning Pass and God's Pocket in 2018. Cheers, and thanks for looking!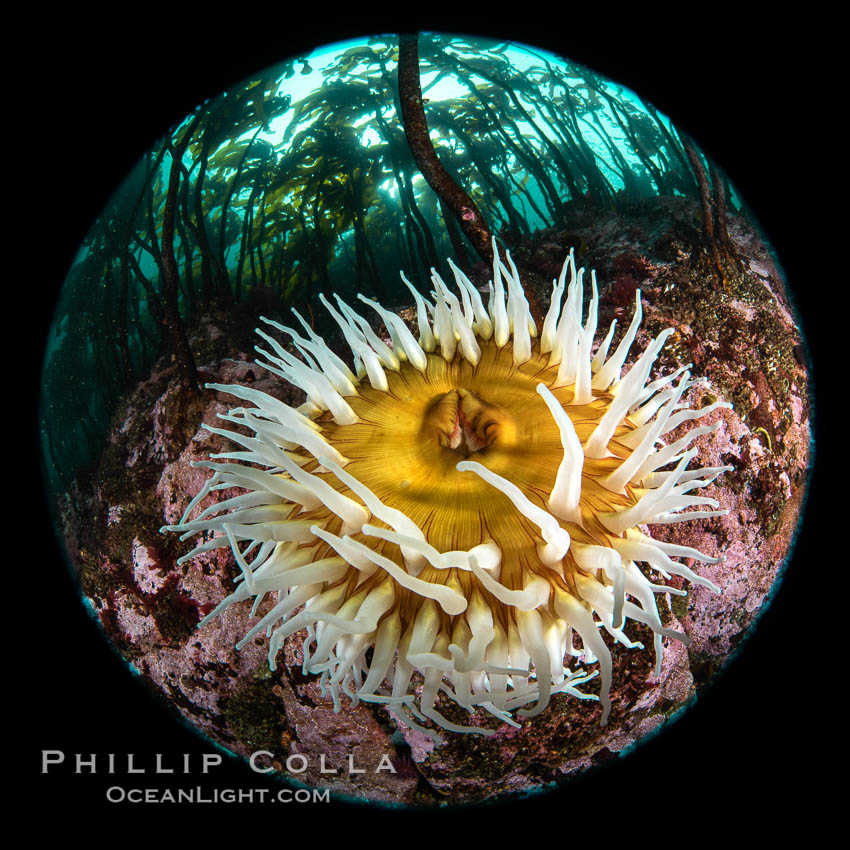 The Fish Eating Anemone Urticina piscivora, a large colorful anemone found on the rocky underwater reefs of Vancouver Island, British Columbia
Image ID: 35249
Species: Fish-eating Anemone, Urticina piscivora
Location: British Columbia, Canada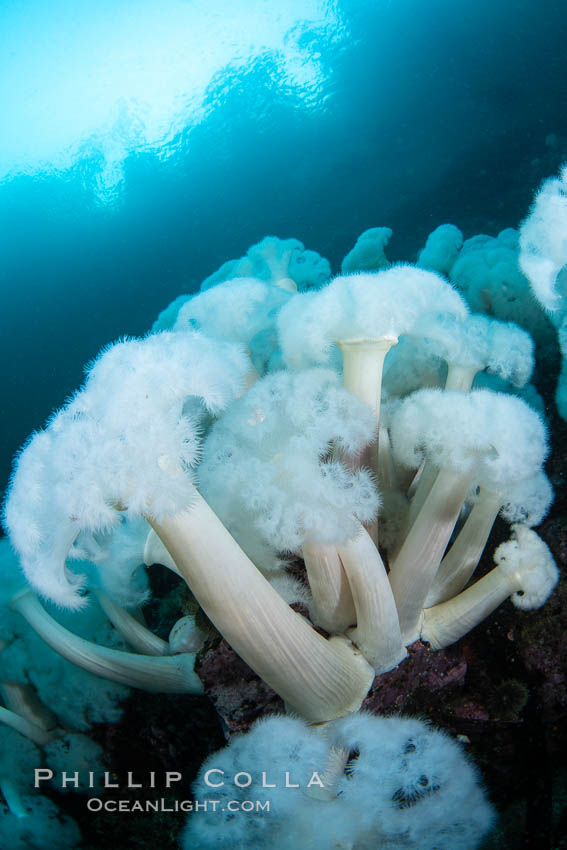 Giant Plumose Anemones cover underwater reef, Browning Pass, northern Vancouver Island, Canada
Image ID: 35251
Species: Giant Plumose Anemone, Metridium farcimen
Location: British Columbia, Canada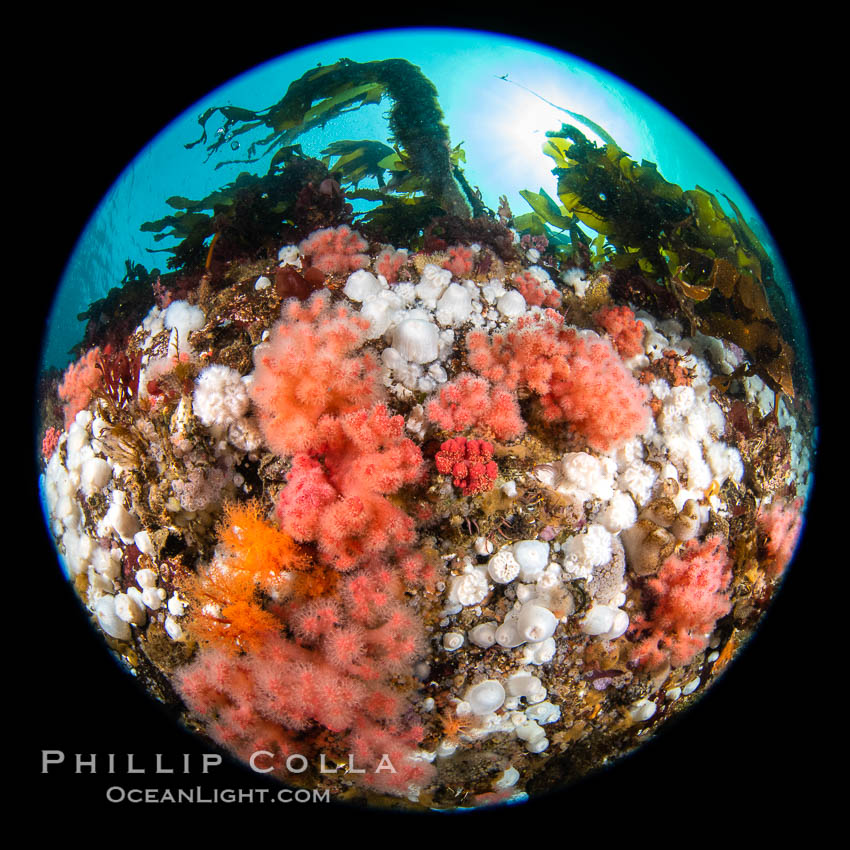 Pink Soft Coral (Gersemia Rubiformis), and Plumose Anemones (Metridium senile) cover the ocean reef, Browning Pass, Vancouver Island
Image ID: 35260
Species: Plumose Anemone, Pink Soft Coral, Metridium senile, Gersemia rubiformis
Location: British Columbia, Canada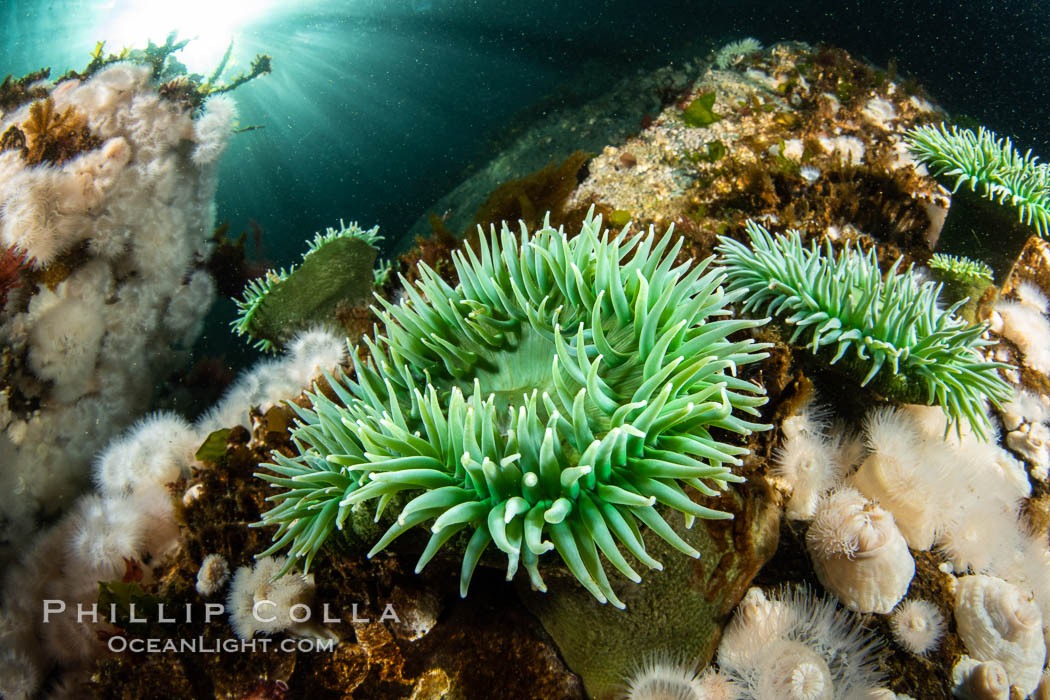 Vancouver Island hosts a profusion of spectacular anemones, on cold water reefs rich with invertebrate life. Browning Pass, Vancouver Island.
Image ID: 35268
Location: British Columbia, Canada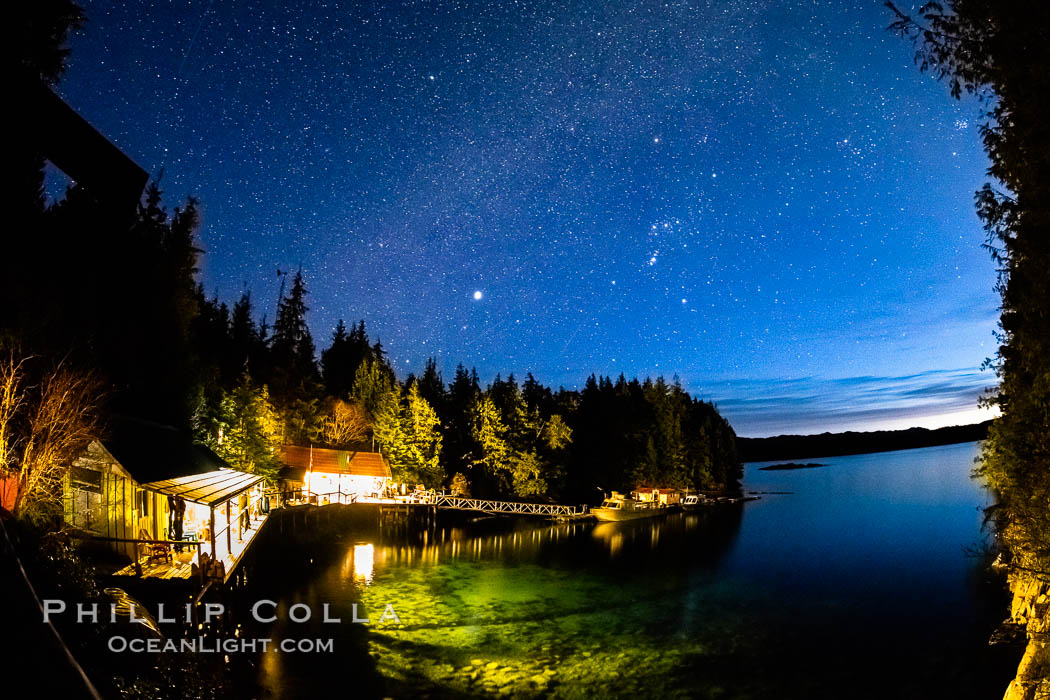 Stars at night over Hurst Island, Gods Pocket Resort
Image ID: 35272
Location: British Columbia, Canada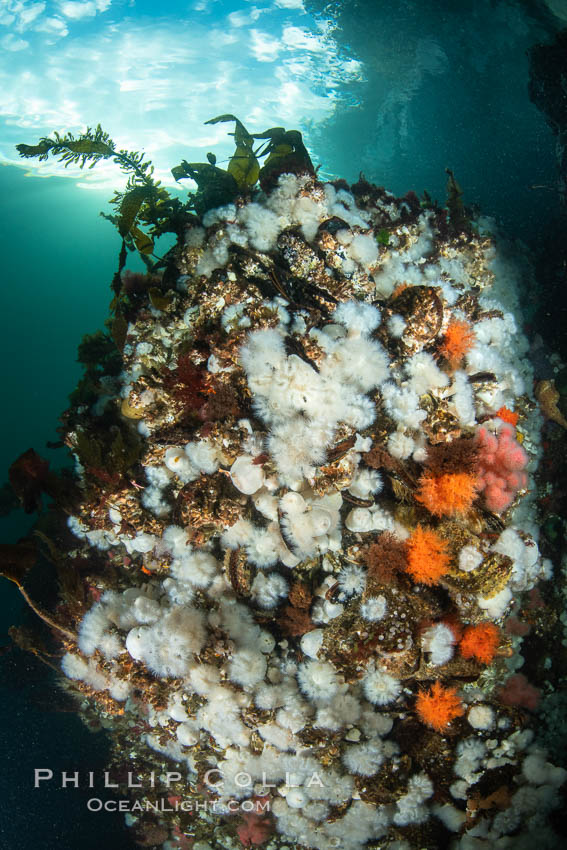 White metridium anemones fed by strong ocean currents, cover a cold water reef teeming with invertebrate life. Browning Pass, Vancouver Island.
Image ID: 35277
Species: Plumose Anemone, Metridium senile
Location: British Columbia, Canada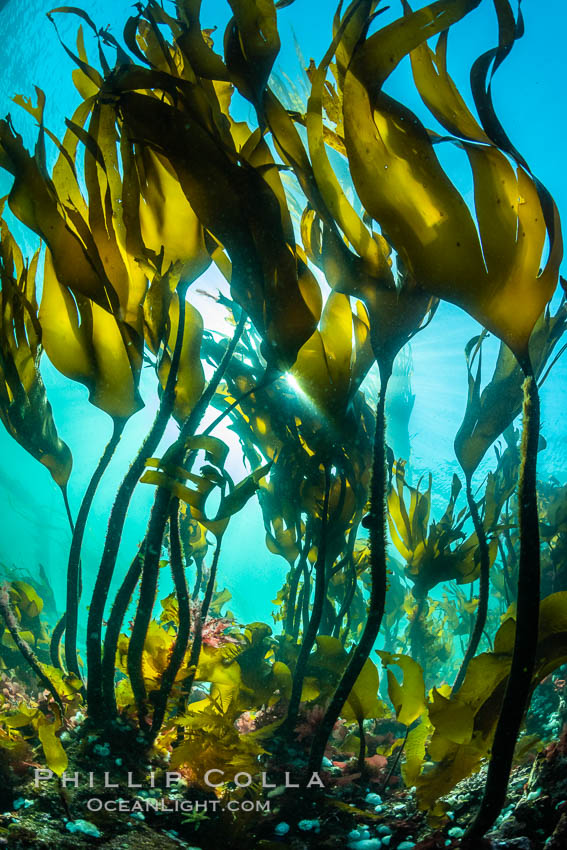 Bull kelp forest near Vancouver Island and Queen Charlotte Strait, Browning Pass, Canada
Image ID: 35279
Species: Bull Kelp, Nereocystis luetkeana
Location: British Columbia, Canada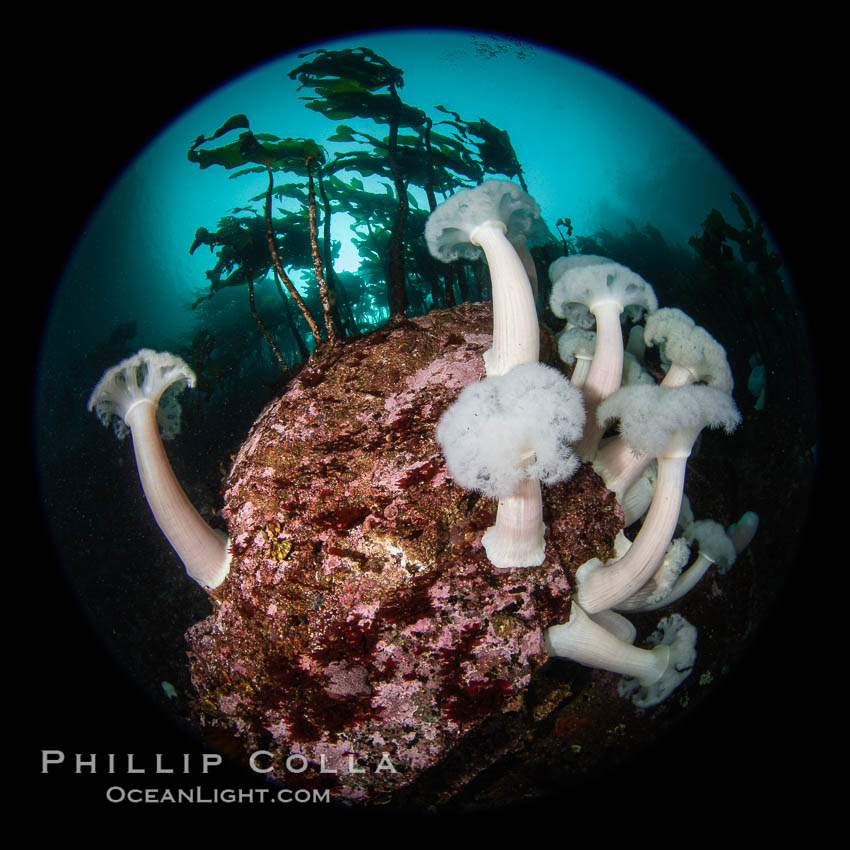 Vancouver Island hosts a profusion of spectacular anemones, on cold water reefs rich with invertebrate life. Browning Pass, Vancouver Island.
Image ID: 35250
Species: Giant Plumose Anemone, Metridium farcimen
Location: British Columbia, Canada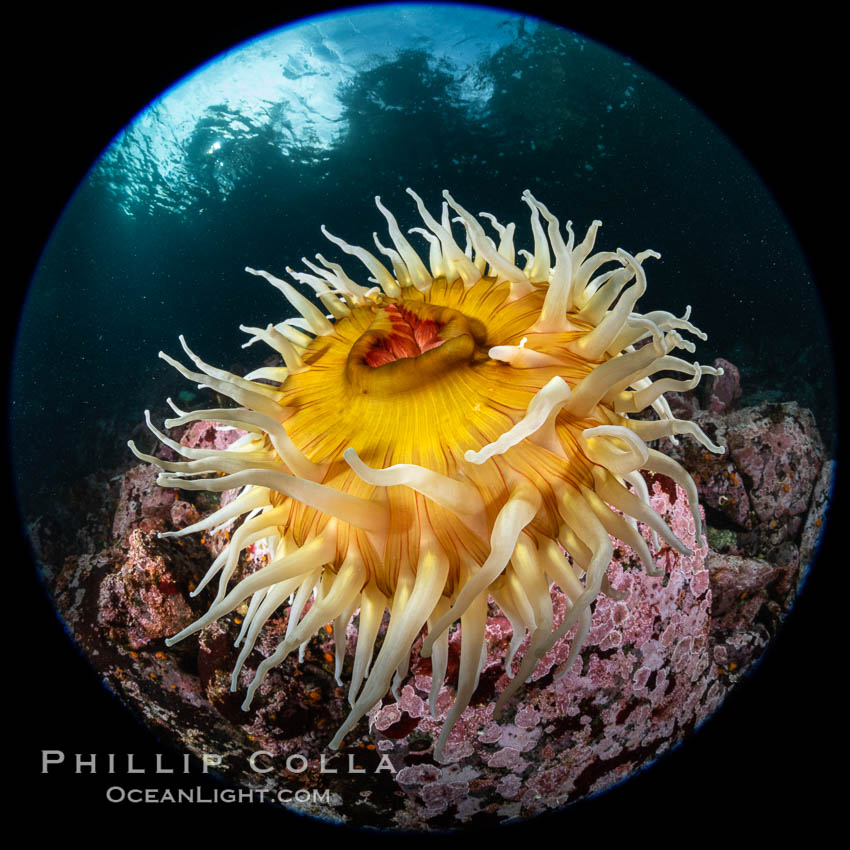 The Fish Eating Anemone Urticina piscivora, a large colorful anemone found on the rocky underwater reefs of Vancouver Island, British Columbia
Image ID: 35255
Species: Fish-eating Anemone, Urticina piscivora
Location: British Columbia, Canada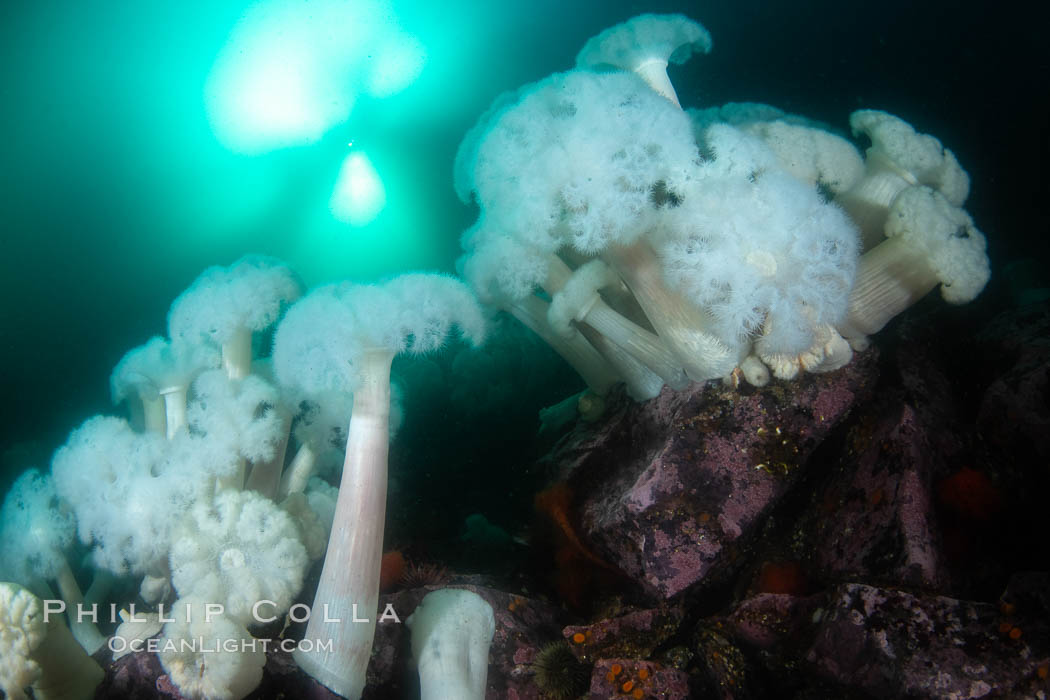 Giant Plumose Anemones cover underwater reef, Browning Pass, northern Vancouver Island, Canada
Image ID: 35267
Species: Giant Plumose Anemone, Metridium farcimen
Location: British Columbia, Canada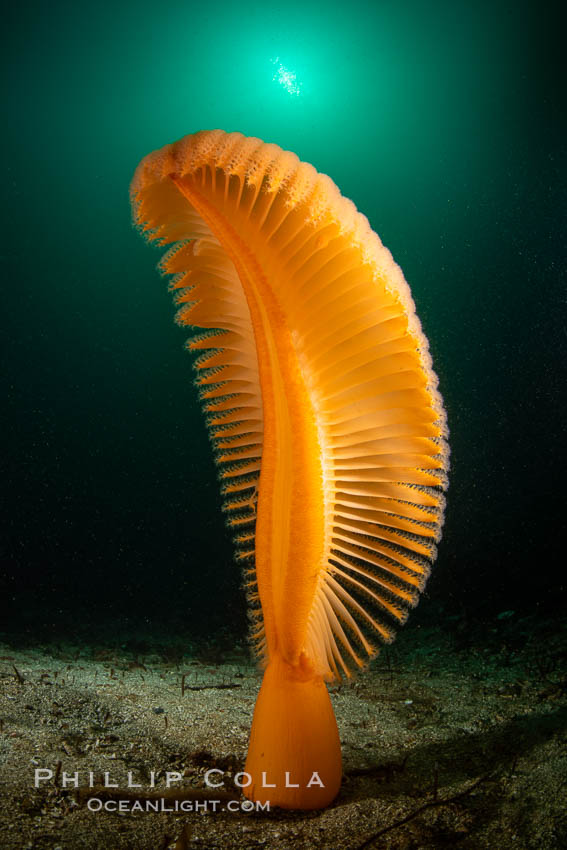 Fleshy Sea Pen, Ptilosarcus gurneyi, Vancouver Island
Image ID: 35276
Species: Fleshy Sea Pen, Ptilosarcus gurneyi
Location: British Columbia, Canada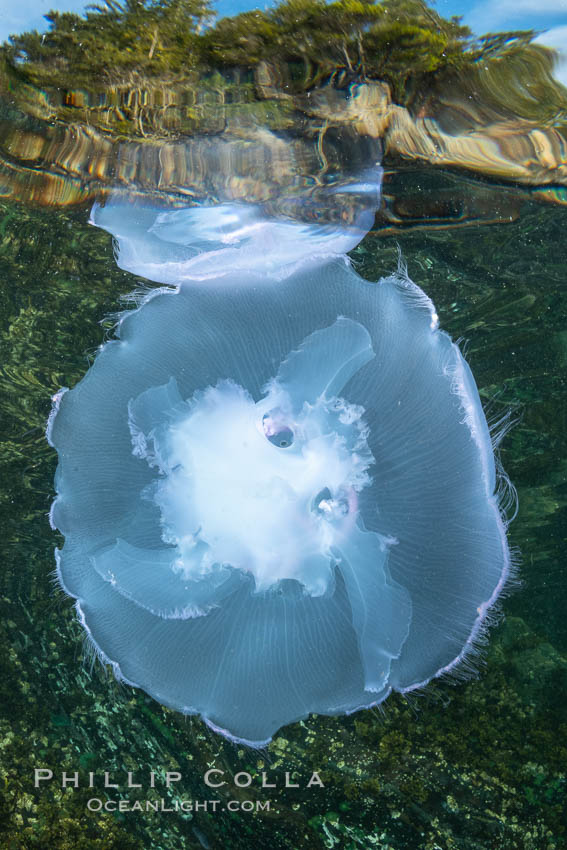 Moon jelly, Browning Pass, Vancouver Island, Canada
Image ID: 35281
Species: Moon jelly, Aurelia aurita
Location: British Columbia, Canada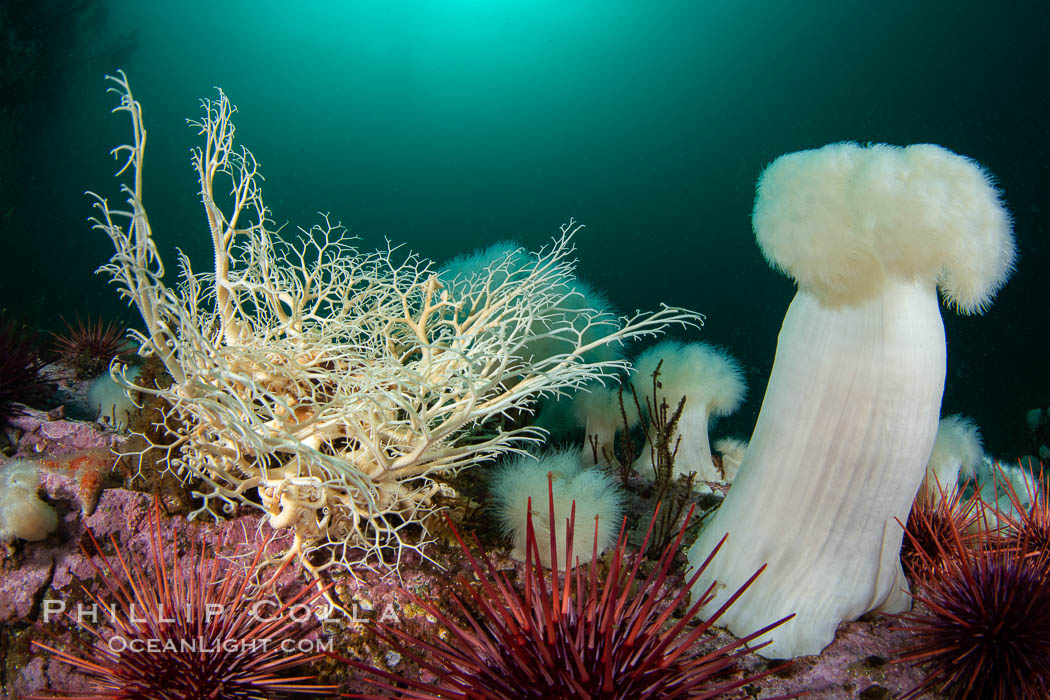 Basket Star and Giant Metridium anemone, Browning Pass, Vancouver Island
Image ID: 35287
Species: Basket Star, Giant Plumose Anemone, Gorgonocephalus eucnemis, Metridium farcimen
Location: British Columbia, Canada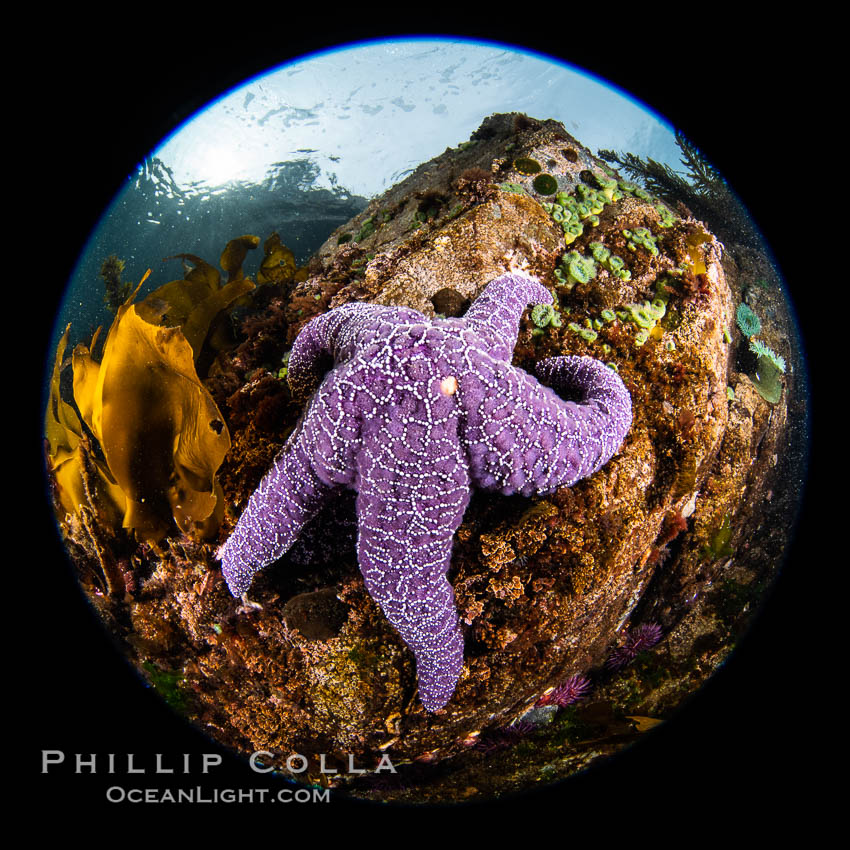 Colorful starfish (sea stars) cling to the reef, covered with invertebrate life. Browning Pass, Vancouver Island.
Image ID: 35293
Location: British Columbia, Canada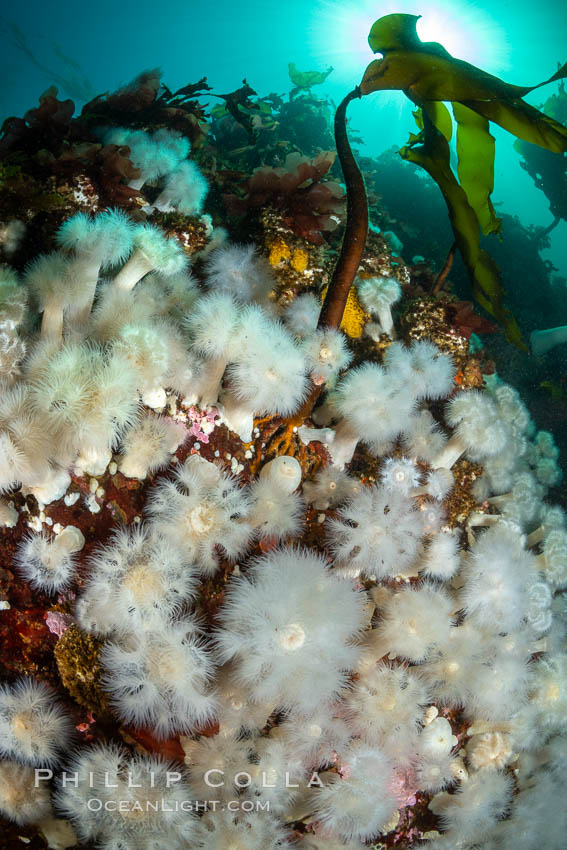 White metridium anemones fed by strong ocean currents, cover a cold water reef teeming with invertebrate life. Browning Pass, Vancouver Island.
Image ID: 35333
Species: Plumose Anemone, Metridium senile
Location: British Columbia, Canada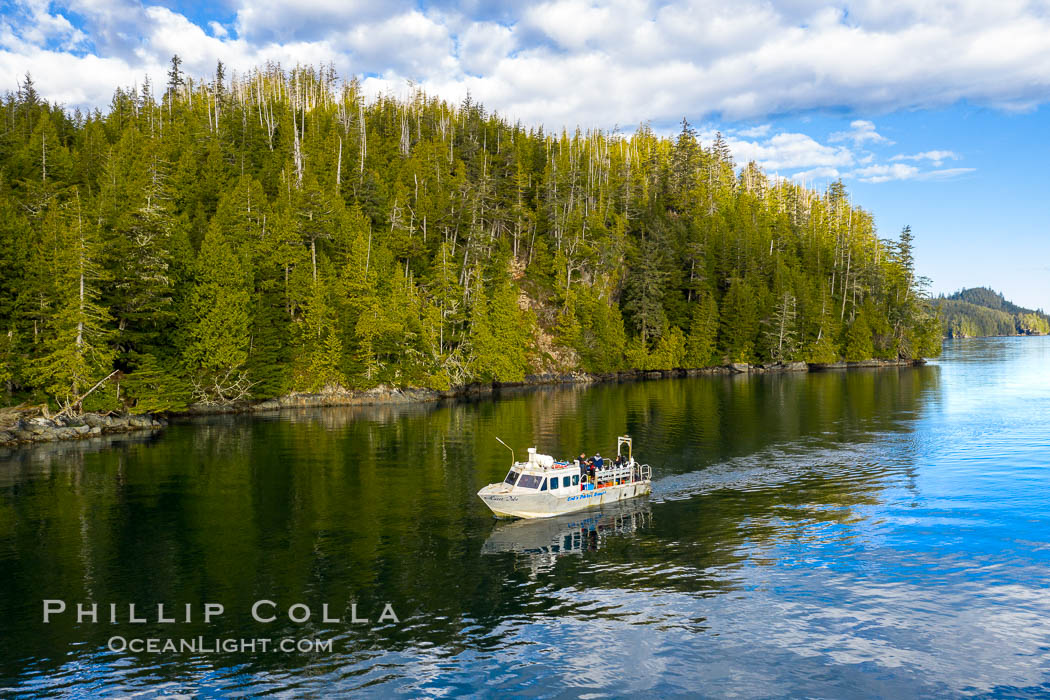 Dive Boat Hurst Island, Browning Pass, Canada, aerial photo
Image ID: 35253
Location: British Columbia, Canada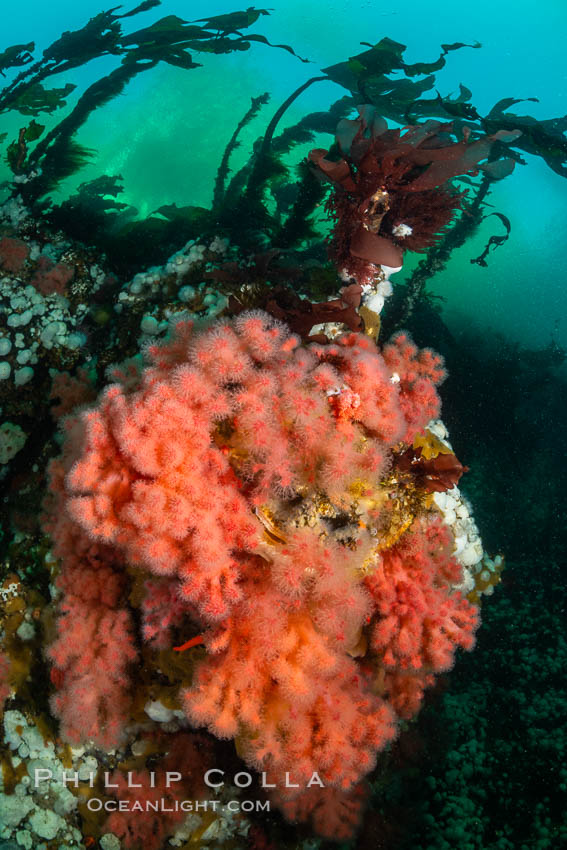 Pink Soft Coral, Gersemia Rubiformis, Browning Pass, Vancouver Island
Image ID: 35254
Species: Pink Soft Coral, Gersemia rubiformis
Location: British Columbia, Canada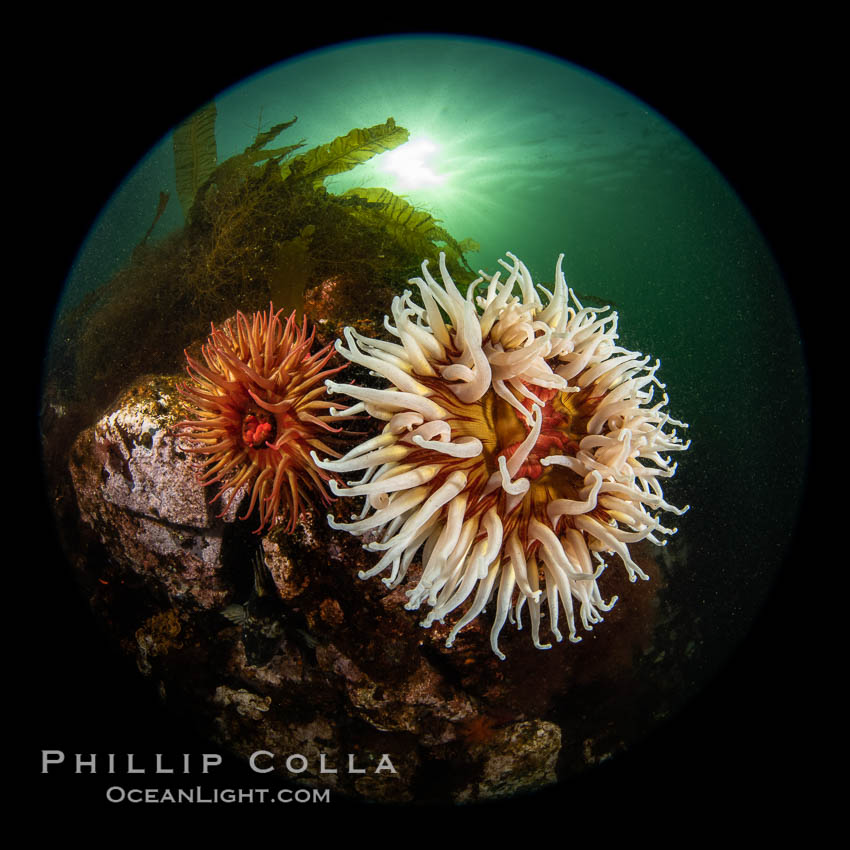 Vancouver Island hosts a profusion of spectacular anemones, on cold water reefs rich with invertebrate life. Browning Pass, Vancouver Island.
Image ID: 35264
Location: British Columbia, Canada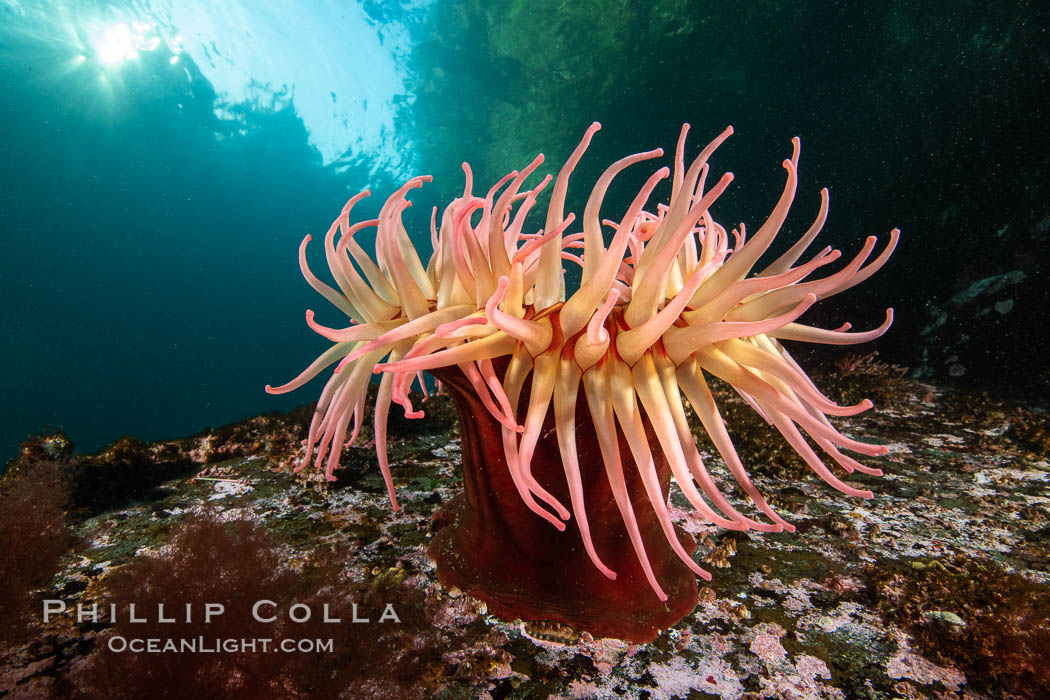 The Fish Eating Anemone Urticina piscivora, a large colorful anemone found on the rocky underwater reefs of Vancouver Island, British Columbia
Image ID: 35273
Species: Fish-eating Anemone, Urticina piscivora
Location: British Columbia, Canada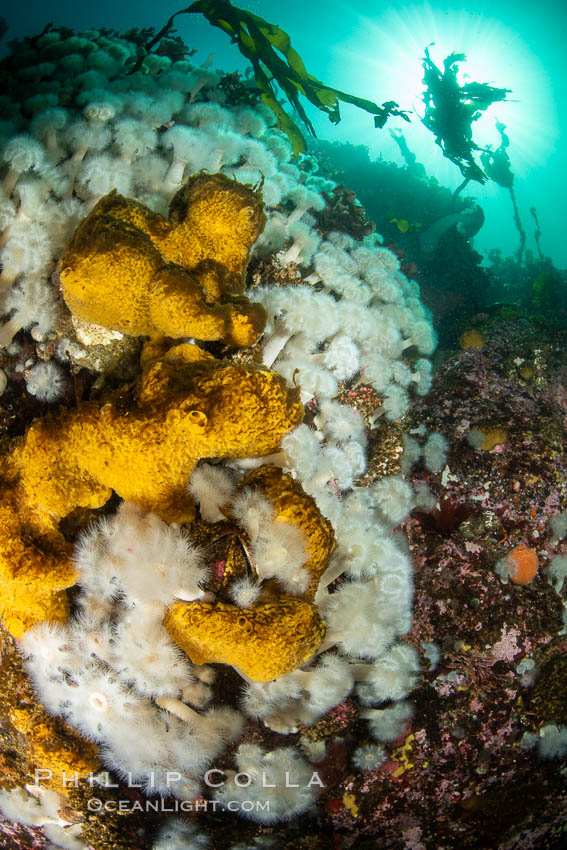 Yellow sulphur sponge and white metridium anemones, on a cold water reef teeming with invertebrate life. Browning Pass, Vancouver Island.
Image ID: 35280
Species: Plumose Anemone, Bread crumb sponge, Metridium senile, Halichondria panicea
Location: British Columbia, Canada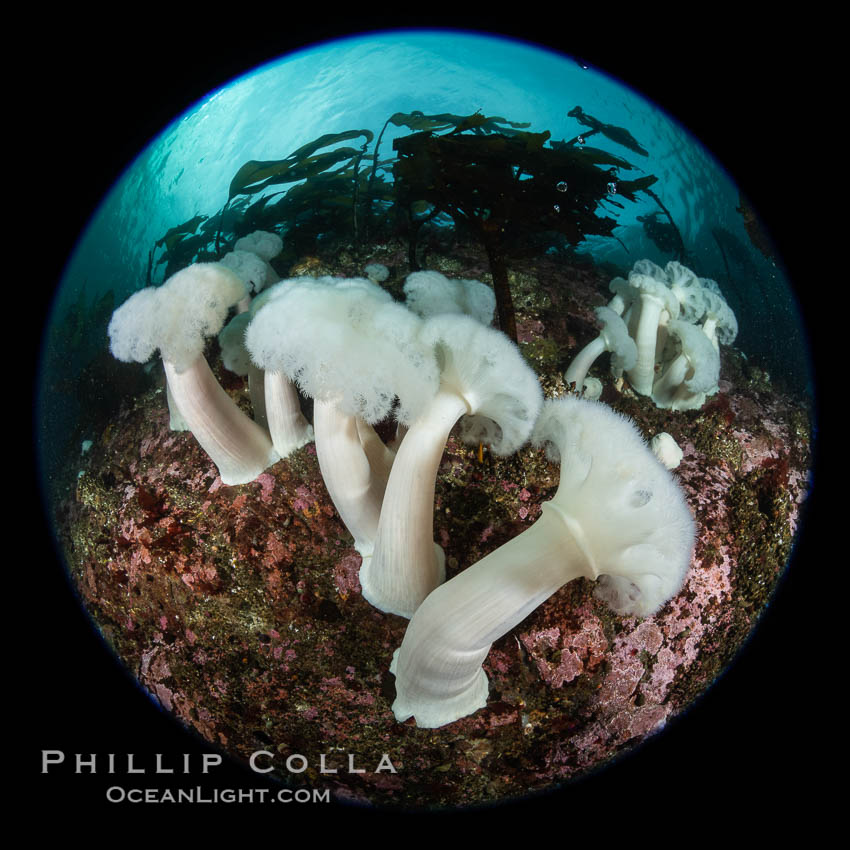 Giant Plumose Anemones cover underwater reef, Browning Pass, northern Vancouver Island, Canada
Image ID: 35284
Species: Giant Plumose Anemone, Metridium farcimen
Location: British Columbia, Canada
Colorful starfish (sea stars) cling to the reef, covered with invertebrate life. Browning Pass, Vancouver Island.
Image ID: 35294
Location: British Columbia, Canada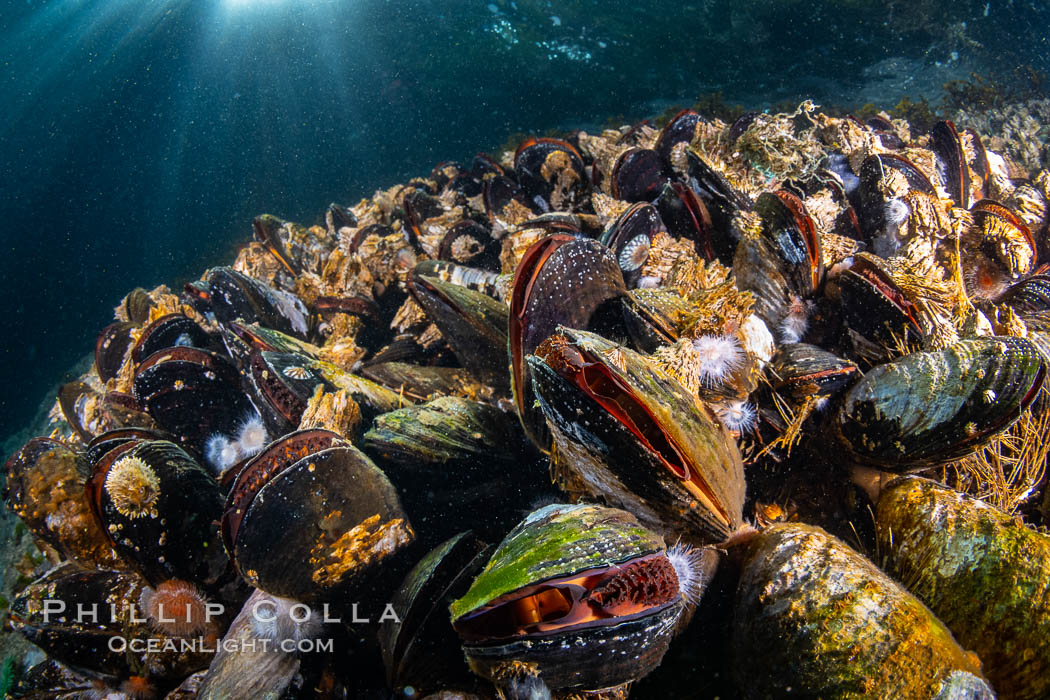 Mussels gather on a rocky reef, filtering nutrients from passing ocean currents. Browning Pass, Vancouver Island.
Image ID: 35310
Location: British Columbia, Canada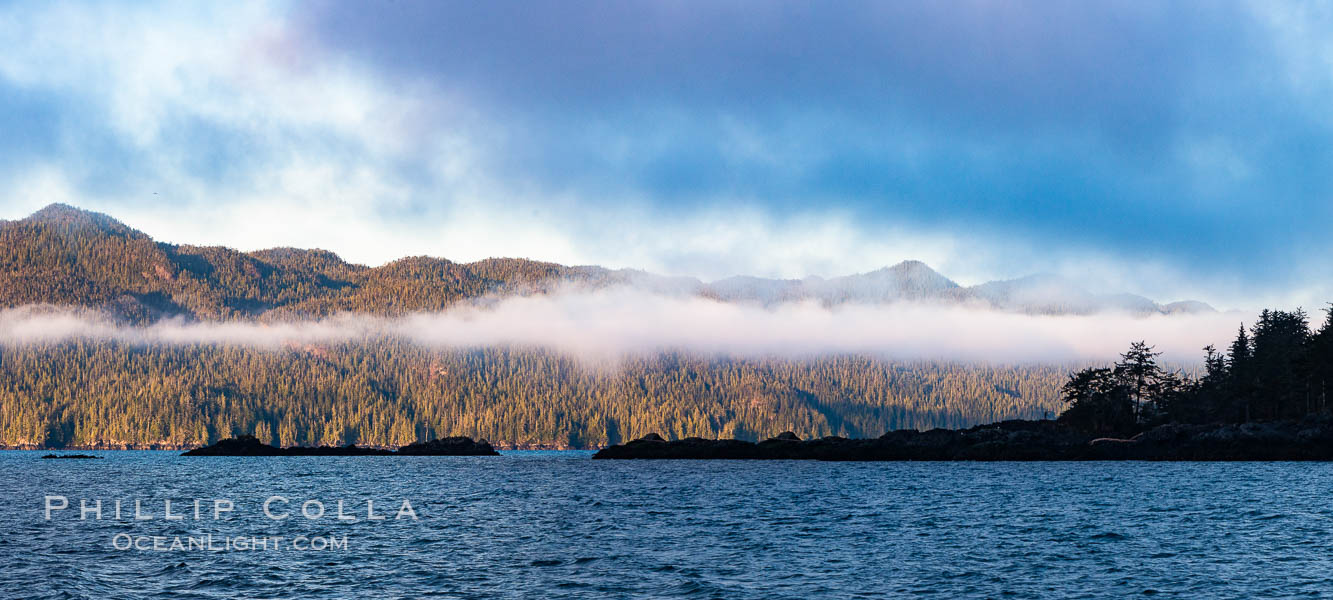 Clouds over Nigei Island at sunrise, Vancouver Island, Canada
Image ID: 35378
Location: British Columbia, Canada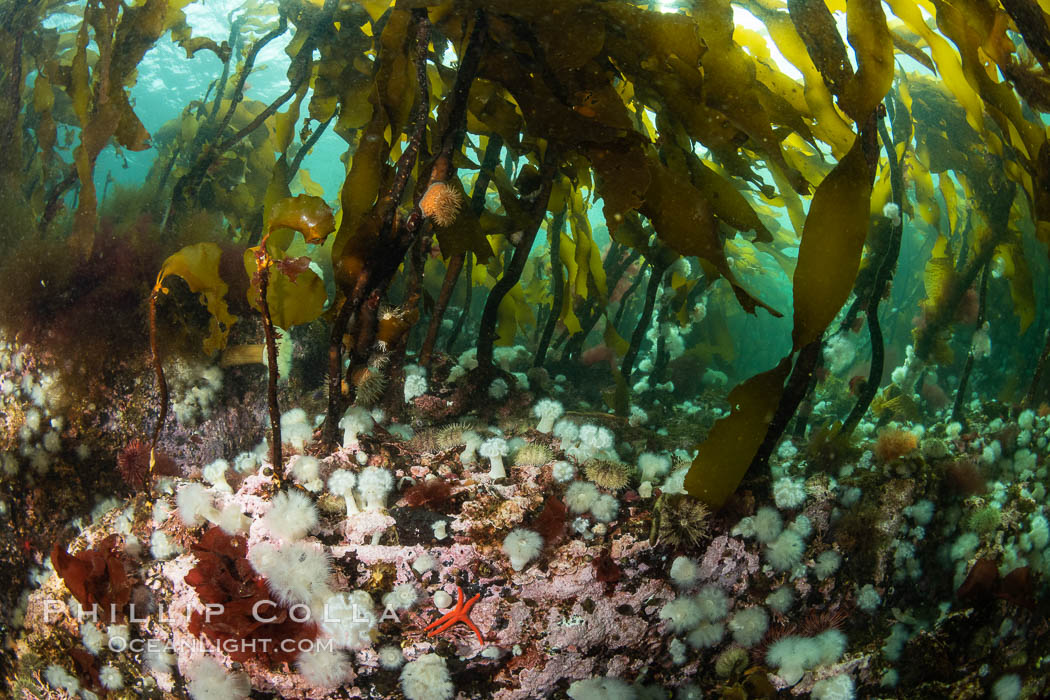 Metridium senile anemones cover the reef below a forest of bull kelp, Browning Pass, Vancouver Island
Image ID: 35289
Species: Plumose Anemone, Bull Kelp, Metridium senile, Nereocystis luetkeana
Location: British Columbia, Canada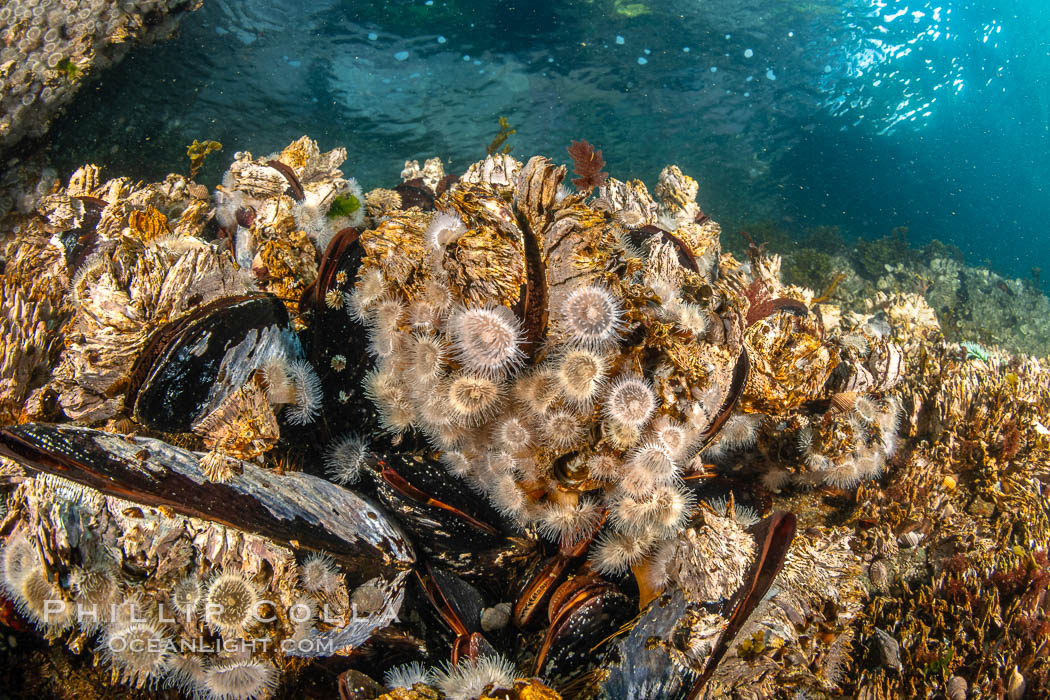 Typical vibrant invertebrate life, Browning Pass, Vancouver Island.
Image ID: 35309
Location: British Columbia, Canada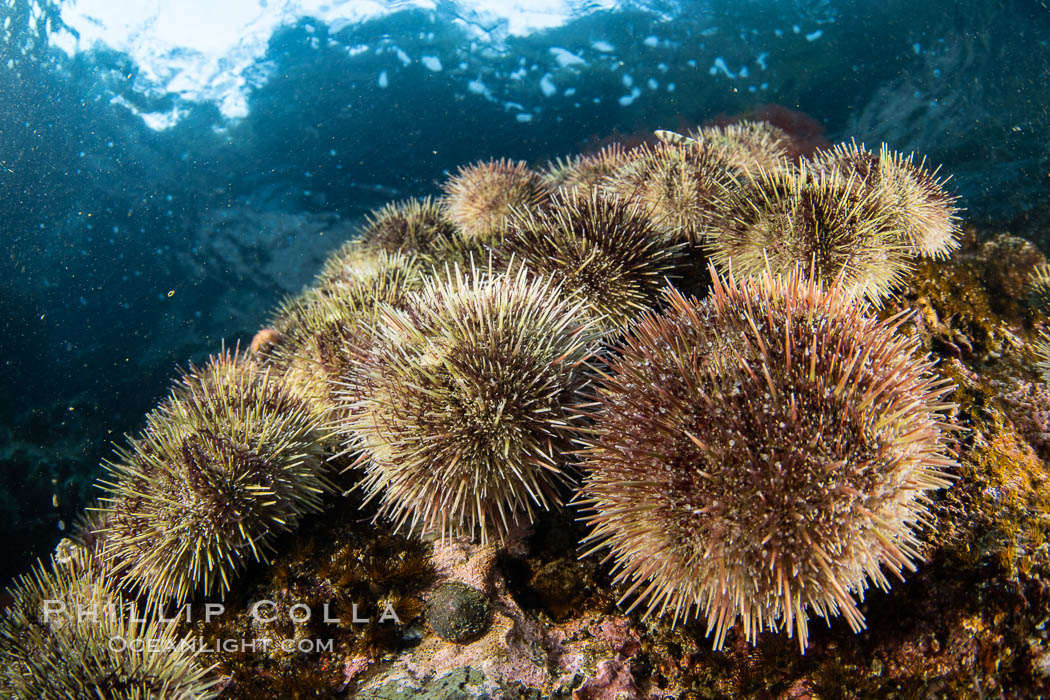 Sea urchins cling to a shallow reef in Browning Pass, Vancouver Island.
Image ID: 35323
Location: British Columbia, Canada