1000 blog posts and 9 blog years and 17 website years later…
I am a natural history photographer with a bias towards the ocean and marine-related subjects. I have one marketing channel: my own hand-coded, self-designed web site. In 1997 it was one of the first entirely database-driven, keyword-searchable stock photography sites on the web. I started licensing my images through my own web site in 1997 and eventually decided to start blogging in 2005. I wasn't sure where the blogging experiment would lead but at the time it seemed like blogging might be a good way to bring attention to certain images and subjects in my stock photo library. Indeed it was: subjects about which I have blogged often become strong sellers. Today marks 1000 blog posts, and nearly 9 years, of blogging about my photography; it is a good time to look back at blog posts that track the significant themes that my photography has had over the last twenty years. Cheers and thank you very much for looking!
Since 2007, I have published an annual look back at my favorite images of the year. There are some good photos in this collection, and together these images give a sense of what I find exciting and what motivates me to shoot photographs. Click the photo of "Morning Barrel off Moonlight Beach" below to see more…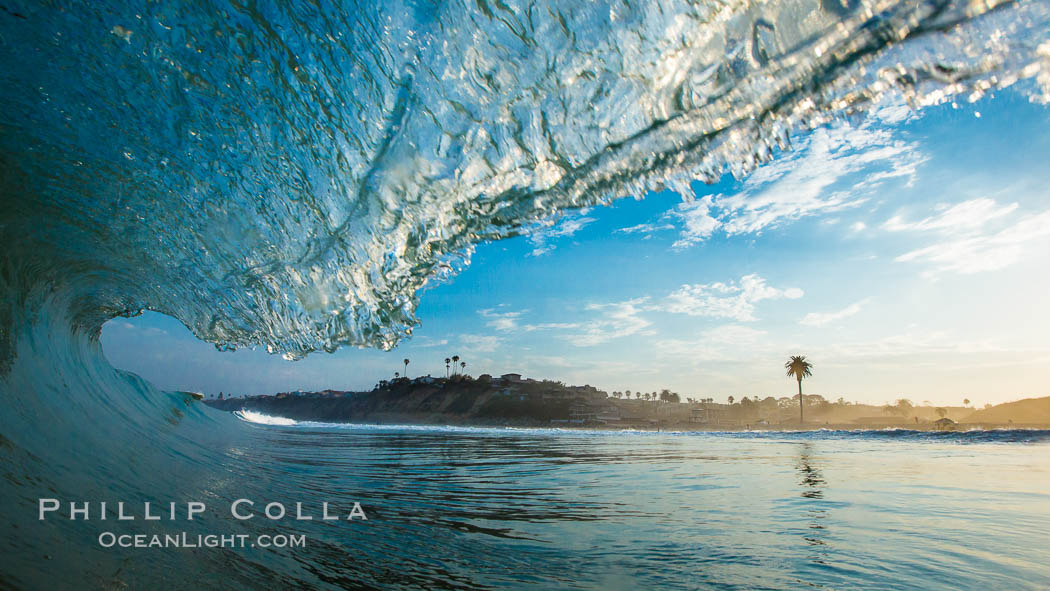 Over 200 blog posts have involved wildlife, some terrestrial, some avian and some underwater. I love photographing all wildlife, but life is short so when there is a choice I try to focus on certain animal subjects that: 1) breath air but live underwater, 2) can kill me, or 3) live in a place so harsh in which I would not survive for long. I've had many great days photographing wildlife, but perhaps the one that takes the cake was the day we managed to shoot underwater photos of three of the great whales species in a single day — I probably won't experience that ever again! Click on the humorless brown bear to see more, but be warned that pages and pages of wildlife blog posts will follow…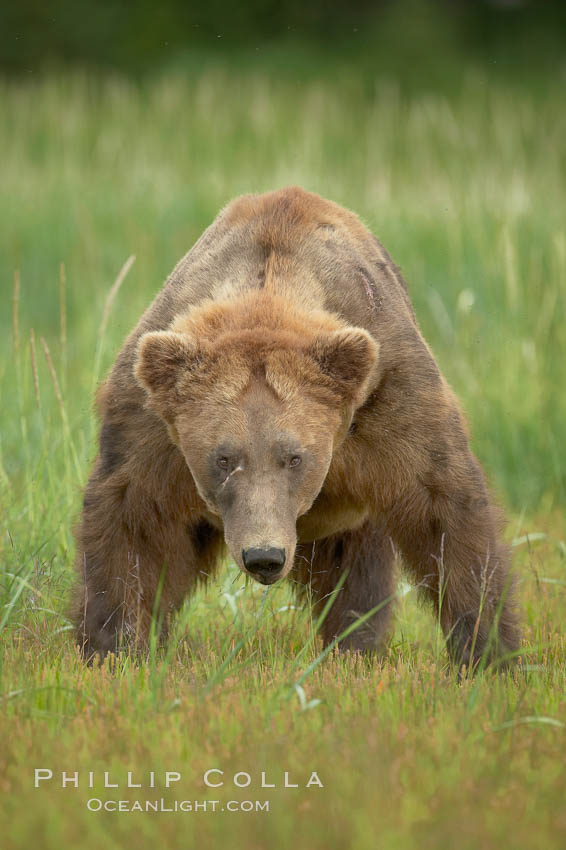 Someday I will be a pilot and have the ability to shoot aerials on my own schedule. Until then, I am fortunate to get up in the air once in a while with a friend or by chartering an aircraft and shoot photographs from a bird's eye view. There is nothing so exciting as seeing the world from above. Click on the aerial photo of San Diego Bay to see aerial photography blog posts.
I grew up in Newport Beach but, since 1982, I've made the San Diego area my home. Tracy and I are lucky to work, play and raise our family in such a beautiful place, one where many would be content to visit occasionally for vacation. It really is America's finest city. I have tried to tap the wealth of San Diego's photographic beauty, and have managed to license a steady stream of images of San Diego over the years. Click the photo to see San Diego blog posts.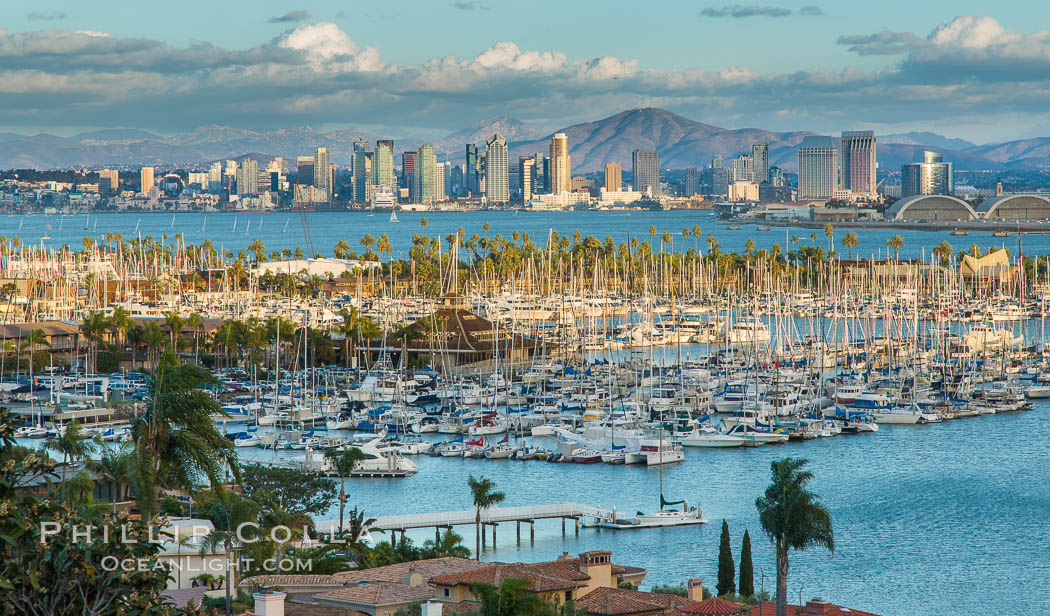 Blue whales are the most incredible creatures ever to inhabit Earth. I have seen many, well over a hundred underwater I think, over the 20 years I have been watching them, but have only come away with a handful of top images. A blue whale is incredibly difficult to photograph; its size makes it almost impossible to see in its entirety in the limited visibility the ocean affords. Twenty years of roaming far offshore have provided many frustrating days of fruitless or weak photography, lots of near misses, and a couple days of mind blowing encounters. It has been the costliest and yet most rewarding photographic pursuit of my life. Click the mug shot to see more blue whale blog posts.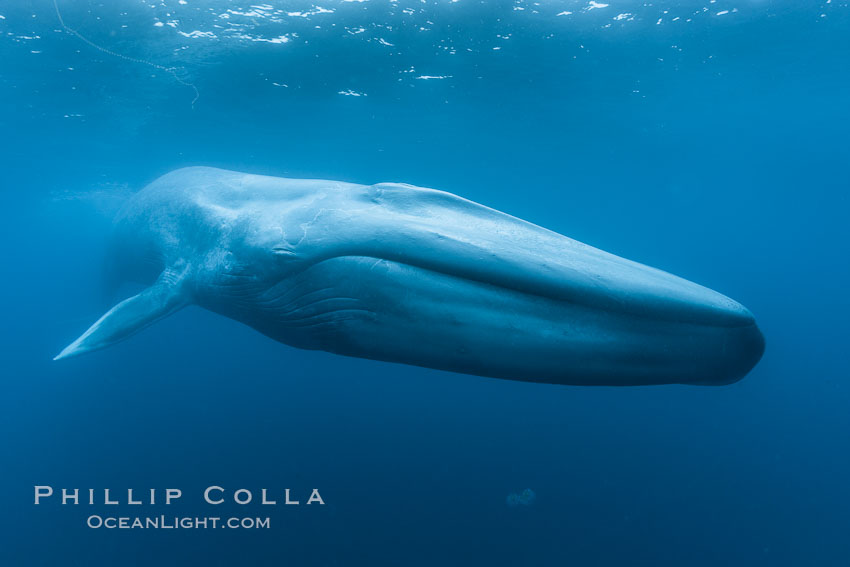 National Parks are indeed "America's Greatest Idea". I photograph the icons as much as anyone and probably more than most, for good reason and unapologetically. Many of my national park posts of the last few years include night photography since I have combined the two pursuits for a while. Yosemite has a special places among national parks for us: my in-laws have a home just outside the south entrance to the park so we spend a lot of time there, and I have been hiking the high country around Yosemite since I was a kid and hope to continue until the day I cannot hike any more. Click the image of Unicorn Peak to see over 150 National Park blog posts.
I am not a board surfer. The closest I will ever get is shooting these images. I love that brief moment when I am engulfed, the sun winks out and all I know is the hollow roaring sound of a big barrel closing around me.
I started as an "underwater photographer". It was the first type of photography I pursued in earnest. It is so core to my photography that I don't even have an underwater photography blog category — I guess I should start one or re-categorize some of my posts as "underwater photography". I am just a photographer who happens to shoot some of my images under water. Having slacked off for about 10 years now, I will probably strap on a tank and resume serious diving and underwater photography efforts once both of my kids are grown and gone in five years or so.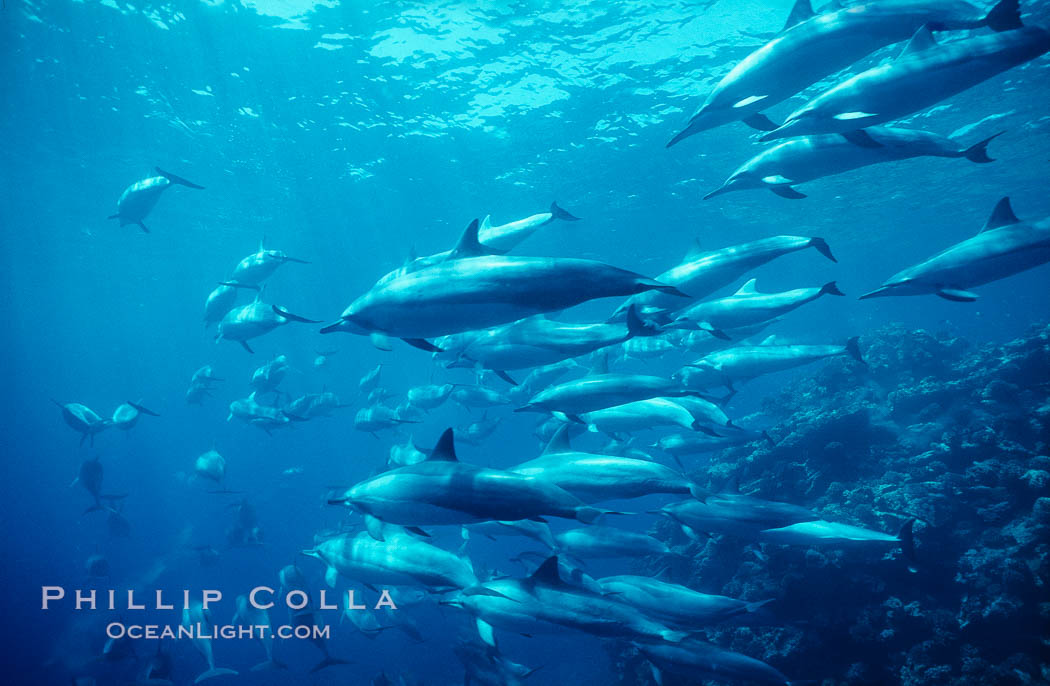 Shooting wide landscape photos at night — landscape astrophotography — is a lot of fun, and something I have pursued with increasing interest for the past ten years. Advances in cameras and optics, along with the fact that digital photography is now nearly idiot-proof, have made shooting fine images at night possible for everyone. I shoot a lot of variations of a given night scene, trying different things, and hope later that one will work when I review them on the computer screen (a strategy also known as "even a blind squirrel sometimes finds a nut"). The solitude and peacefulness of shooting at night is unmatched and much easier to attain than during the day, particularly at popular places. But with the number of tour groups now focusing on night photography, particularly in national parks, it may be necessary to range further afield in the coming years to recapture that feeling of solitude and distance that originally drew me to the pursuit.